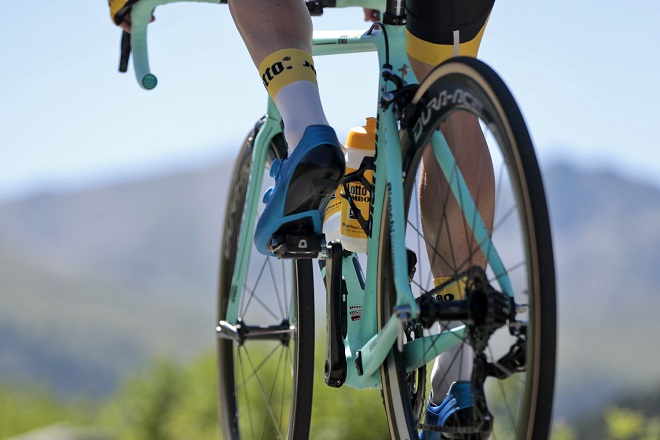 LottoNL-Jumbo professional cycling team has announced that Shimano will be the official supplier of its team kit from 2017. The Netherlands-based team will wear a full range of elite performance cycle apparel from Shimano, including clothing and eyewear.
Riders will also be kitted out with footwear from Shimano's S-PHYRE range, a new elite performance category that includes the feature-packed RC9 (road) carbon-soled racing shoe.
Richard Plugge, Managing Director of LottoNL-Jumbo said: "This announcement is another proud moment in the successful history of LottoNL-Jumbo and Shimano. We are delighted to step up our relationship with one of the world's biggest cycle companies, providing developmental guidance for Shimano apparel at the highest level."
LottoNL-Jumbo riders will be instrumental in the progression of Shimano clothing with wind tunnel testing and bike fitting performance analysis part of the developmental plan. Team riders will be wearing and testing a complete range of custom summer and winter on-the- bike race clothing including arm warmers, leg warmers, winter buffs, socks and overshoes.
Richard Keeskamp, Shimano Europe Marketing Director: "This new agreement takes our long-term relationship with the team to a new level. By providing LottoNL-Jumbo with a full range of performance clothing and footwear we are able to extend our head-to- toe strategy, maximizing the performance of every component part of the bike and the rider. We look forward to working with LottoNL-Jumbo in the coming season to develop and progress the breadth and quality of Shimano cycle clothing."