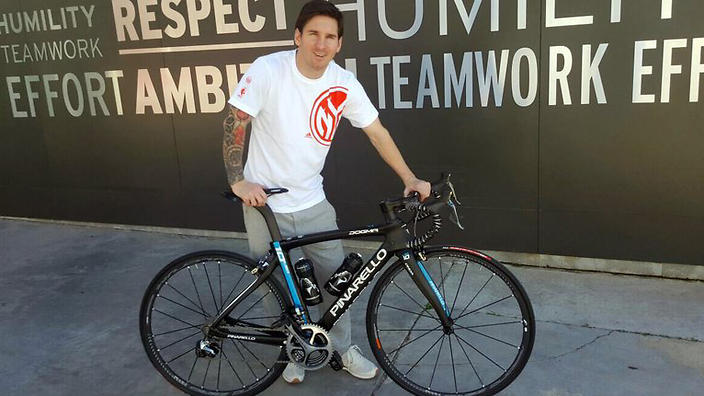 Superstar footballer Lionel Messi has won a legal battle allowing him to trademark his iconic surname and join eternal rival Cristiano Ronaldo and the CR7 brand in the global marketplace.
An EU court has ruled that the Barcelona superstar is far too famous to be confused with any other business, freeing him to sell branded sports goods around the world.
The ruling represents a blow to Spanish bike company Massi, who had challenged the trademark on the grounds that it is too similar to its own.
Initially, the EUIPO agreed with Massi, saying that the branding, "consisting of the terms 'Massi' and 'Messi', are almost identical visually and phonetically." However, the General Court annulled the EUIPO's decision and ruled that Messi's application should be allowed to proceed to registration.
"Lionel Messi may register his trade mark 'MESSI' for sports equipment and clothing," said a ruling by the Luxembourg-based General Court of the European Union.
"The football player's fame counteracts the visual and phonetic similarities between his trade mark and the trade mark 'MASSI' belonging to a Spanish company."
Thursday's decision represents the end of a seven-year fight for Messi, with the Argentine having first applied for trademark with the EU's intellectual property office in 2011.