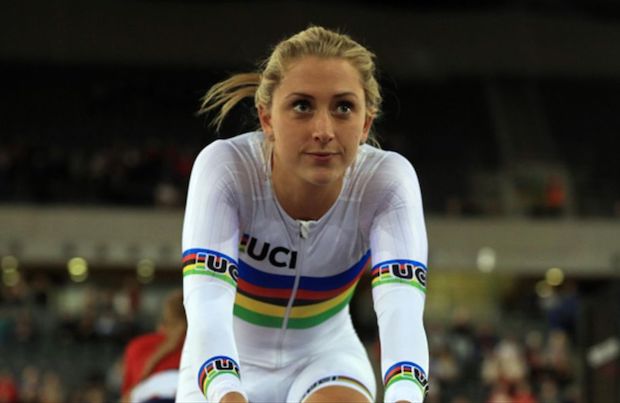 Giving birth and becoming a mother has not stopped Laura Kenny from making a quick return to the world of cycling. 
The 27-year-old Kenny was named in Great Britain's squad for the UCI Track Cycling World Championships back in 2018, a mere five and a half months after the birth of her first child. The inclusion came as a result of the fact that Kenny returned to training just weeks after becoming a mother, swiftly impressing her coaches enough to earn a spot. "I've been really pleased – and I guess a bit shocked – by how fast my form has started to come back," stated Kenny.
However, it wasn't always smooth sailing. A rundown by the Telegraph on Kenny's post-baby fitness notes that she first had difficulty even getting in half an hour of cycling during the weeks immediately after her son's arrival. She also suffered a lot of aches and pains, causing her to stop training for a little while. "I stopped," expressed Kenny. "I thought there was absolutely no point doing something that would hurt me."
In a recent interview with the Metro, Kenny even went as far as calling training 'hell', explaining that although she never considered walking away from the sport, the team nature of cycling actually made it more difficult to fit training into her schedule. The fact that she often had no sleep in the months after giving birth also served as yet another obstacle she had to overcome before getting back to a professional level.
Today though, her son now serves as additional motivation to get back to the top. "I obviously still love what I do, or I wouldn't carry on," she has said. "But I'm doing it for him."
It's important to note that Kenny sought the advice of the physiotherapist team at Great Britain cycling, who then advised her to go easy on exercise and first enjoy being a new mum. Eventually, Kenny was able to return to form by steadily ramping up the length and intensity of her training sessions. It also helped that cycling is a low-impact way of getting fit, great for lessening the odds of injury that may befall mothers who exercise shortly after giving birth.
Kenny's future plans now include a run at the Tokyo 2020 Olympics. The Guardian reports that she went on to post an impressive time at the 2018 UCI Track Cycling World Championships with the rest of the Great Britain team, a good barometer of her readiness for the Olympics next year. Kenny already has had a litany of achievements having represented her country in the 2012 and 2016 Olympics and wining two gold medals at each. These achievements have rightfully led her to being recognised as one of the world's best cyclists. In Coral's feature on the 10 most iconic sports women in Britain, Kenny is celebrated for being the most successful Olympian of all-time. With this in mind, a 2020 trip to Tokyo could add another collection of gold medals that would further increase her position as one of the UK's best ever athletes. And further proof that being a mother is no obstacle to be able to compete at the very highest level.