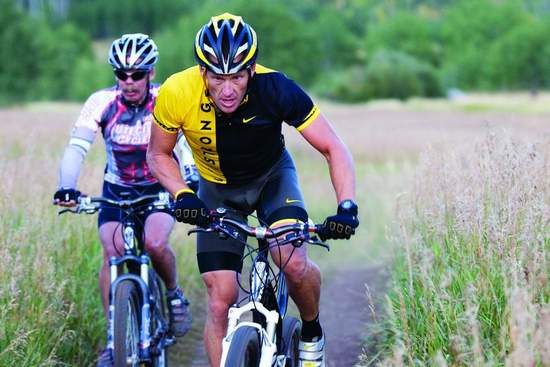 (AFP) – Lance Armstrong said he was looking forward to competing in a gruelling mountain bike race in Costa Rica.
The 47-year-old is serving a lifetime ban from all sports that follow the World Anti-doping Agency's (WADA) code after he was found to have doped during his seven-year reign as Tour de France champion, titles he has since been stripped of.
The Costa Rican Conquistadores Route is held outside of International Cycling Union (UCI) and WADA jurisdiction, allowing Armstrong to take part at the invitation of organizers.
"We'll see how it goes, it's a very difficult race, we'll go out and try to enjoy ourselves, live this adventure," said the Texan.
"I've been told La Ruta is very tough and I'm not at my best, as a professional cyclist, but I hope to enjoy it a lot and especially to make it to the end."
The gruelling mountain bike race crosses the Central American country from the Pacific to the Caribbean.
Armstrong, who survived testicular cancer before setting up the Livestrong foundation to raise money to fight the disease, spent an hour visiting a children's cancer shelter in the capital San Jose before meeting reporters.
"I'm very happy to be here in Costa Rica, now I've come to meet these kids who are really struggling in life," he added. "I had cancer and here I am, alive. They need to have this message."
The three-day race begins on Thursday.