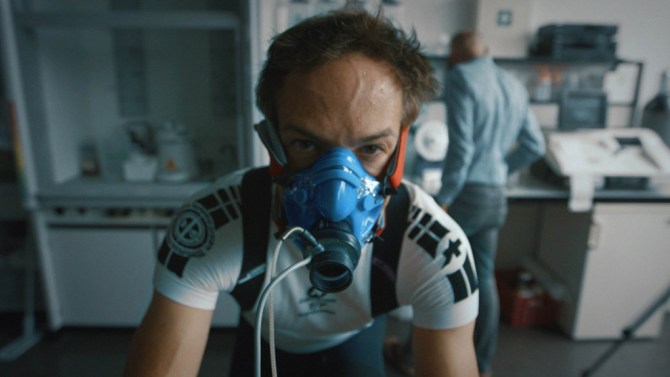 Lance Armstong has seen the new doping documentary "Icarus" and he loved it.
The embattled cyclist took to Twitter to praise Bryan Fogel's Netflix film, which made the long list earlier this month for the Oscars' Best Documentary Feature category.
"After being asked roughly a 1000 times if I've seen @IcarusNetflix yet, I finally sat down to check it out," Armstrong wrote on Tuesday. "Holy hell. It's hard to imagine that I could be blown away by much in that realm but I was. Incredible work @bryanfogel!"
Armstrong is reportedly hosting a New York screening and reception for Icarus on Jan. 6, the day after Oscar voting opens.
"I first learned that Lance Armstrong had watched Icarus from his tweet after Christmas and I was really happy that he responded so positively to the film," Fogel told The Hollywood Reporter.
"He was certainly punished in having his seven Tour titles stripped from him, and this is a subject that is obviously very close to him personally," Fogel said. "But the scope of the Russia conspiracy, in my opinion, shows that Lance's doping was really just a needle in the global haystack of sporting frauds."
The documentary began as first-person investigation into the use of performance-enhancing drugs in sports but eventually stumbled onto Russia's extensive state-sanctioned doping program, which recently got the country banned from the 2018 Winter Olympics.