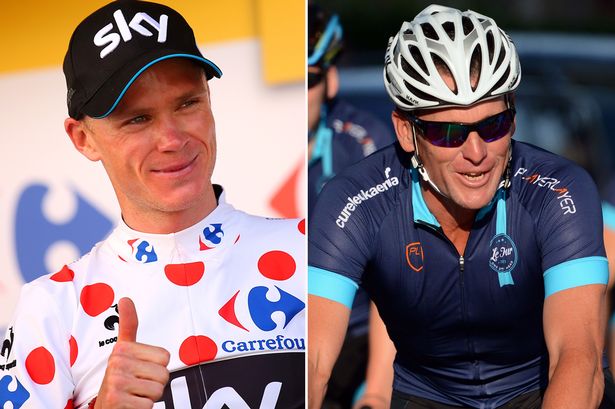 Speaking on his Stages podcast, Lance Armstrong has given his reaction to the current controversy surrounding Chris Froome.
Chris Froome has returned an "adverse analytical finding" for Salbutamol in a urine sample taken at this year's Vuelta a Espana.
"Cycling is the sporting world's doormat and by the way, I have to take a lot of blame for that," declared Armstrong.
"I am trying to accept some responsibility here because I have tainted the whole equation, obviously, but I read a story in the New York Times that was so harsh on Froome and the sport. You don't get an accurate depiction of this situation by reading that.
"This is so easy for the press to go after cycling and some of the bull****  I have read on this story has been so harsh. Reading that New York Times story, you would have thought Froome had a gallon of EPO for breakfast and that is not accurate and not fair to him."
"He should be allowed due process to explain what happened here and he could be completely exonerated, but he is tarnished forever. Damage is done," added Armstrong.
"This investigation could go on for months. Come next July, riding around France, it's going to be a nightmare.