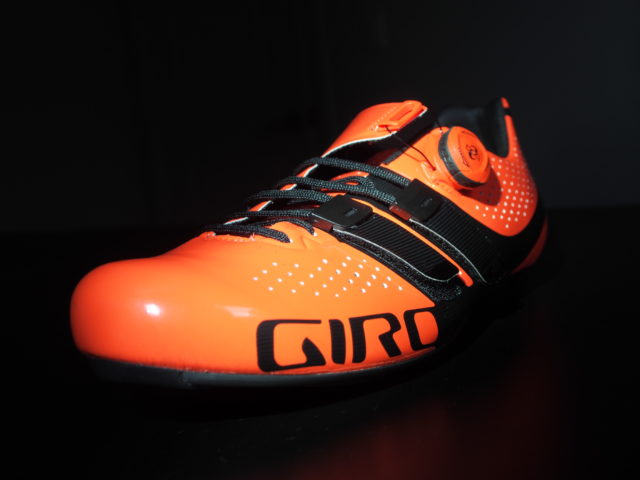 The new Giro Factor Techlace road shoes warrants a double take when you first see it. Wait, are those laces or Velcro? 
When the Giro Empire brought laces back into the mainstream, people embraced the classic look and snug fit they provided but a compromise was they were hard to adjust on the fly and it took a bit more time to take them off and put them on.
To address this, the Giro Factor Techlace embrace a new design that utilizes a Boa IP6 dial with a new closure system on the midfoot that combines the advantages of the subtle feel of laces with the adjustability of a strap.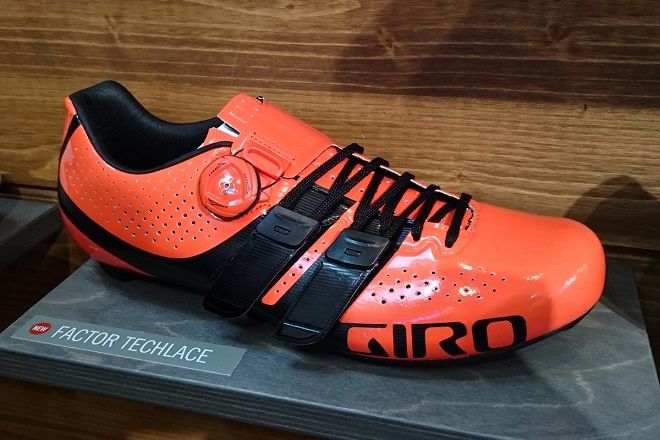 Techlace is a hybrid system in which Giro's woven laces are secured and tensioned with Velcro straps. To complement the Techlace system, Giro is also incorporating the Boa system in its shoes.
The Boa IP6 dial on the top of the foot is becoming a mainstay on top-end race shoes because it's ability to provide 1 mm adjustments per click to tighten or loosen and can be quickly released. I it used to secure the upper part of the shoe.

"You don't need to adjust laces, but people still want to ability to adjust mid-ride," said Giro's shoe manager Simon Fisher.
The Factor Techlace is built on the same last as its preceding Factor and the lace-up Empire.
"It wants to go back to being straight," Fisher said of the microfiber, adding that Giro has moved to a new factory and a longer heating and cooling forming process that should address this so both the Factor Techlace and the continuing Empire will fit the same.
For riders with different arches, the Factor Techlace also incorporates an insert that can be altered to provide different levels of support for your foot. The Techlace system can also be replaced if damaged, worn out or if you want to change the lace colour since there are six offered. This also allows riders with high volume feet to add more lacing.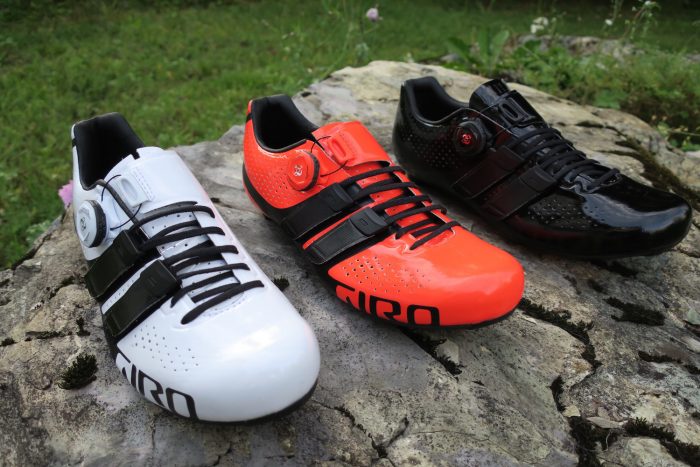 At 210 g, the Factor Techlace ($350/£289) is also very light indicating that it is geared to torwards riders who want to go fast. A women's version of the same shoe is also offered, the Factress Techlace which features a very similar design.