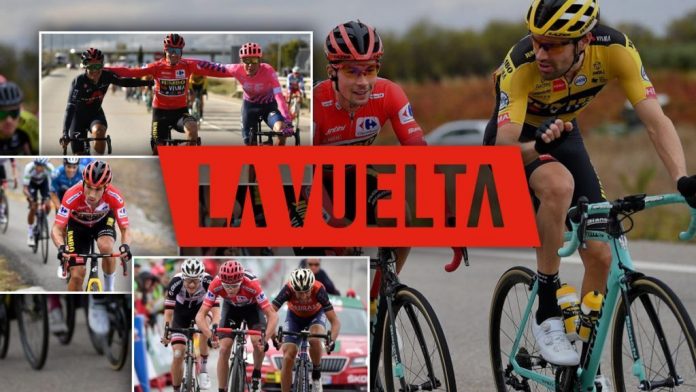 La Vuelta España 2022 will start on 19 August in Utrecht, Netherlands to finish on the 11 September in Madrid after covering a total of 3280.5 kilometers.
The 21 stages of La Vuelta España 2022 are distributed as follows: 7 mountain stage; 6 flat stages; 4 hilly stages; 2 flat stages with high-altitude finish; 1 team trial stage; 1 individual time-trial stage
e
Stage 1
A relatively longer team effort but without much technical difficulties along the crazy road Utrecht will guarantee a beautiful spectacle.No really big gap is expected to made here. At latest updates, severe rain is expected throught out the day. ☔️
So, about the Team Time Trial that will be stage 1 of @lavuelta in 9 days… Just checked the forecast… WHAT COULD POSSIBLY GO WRONG @JumboVismaRoad? 😮🌩️☔️😬 #LaVuelta22 pic.twitter.com/mEZcoL0BJ6

— Katy M (@writebikerepeat) August 10, 2022
Stage 2
The peloton and in particular the breakaway will fight it out for the first KOM jersey at km 105. The fight for the stage win is expected to be a sprint. The coastal winds might however spice things up.🌬
Stage 3
A cool quiet, gentle, tame soft 193.2 km is what we are expecting in this final round in the Netherlands. But the weather could cause decide otherwise and the winds mayhem. ☀️⛅️🌦🌧⛈🌪
Rest day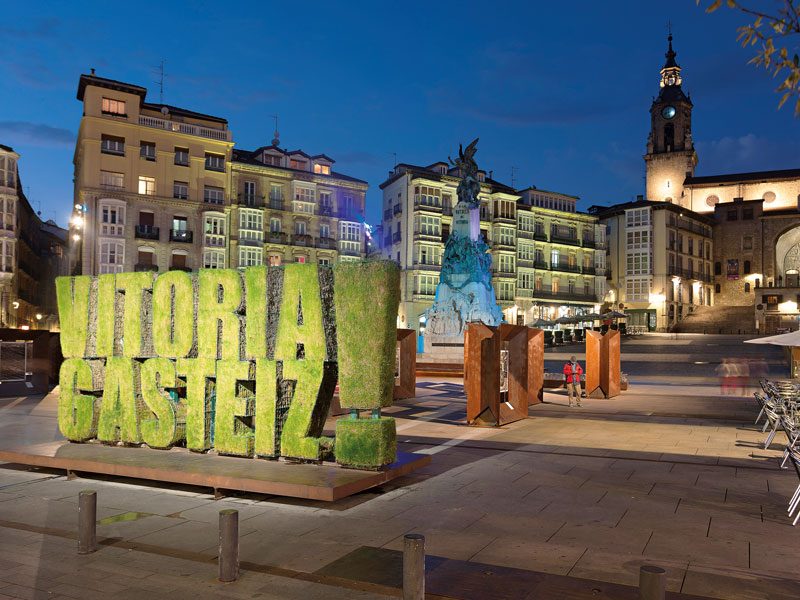 New local hero Juan Pedro Lopez, forever but hope Mikel Landa and the Euskaltel-Euskadi team will be relishing this one! 🚽🛀👙
Stage 4
We enter the pays Basque, step forward puncheurs, fast GC finishers and orange little men in breakaways who would want that blue dotted jersey. The finish is a final ramp of 8% that will reward Dylan Theuns. 🇮🇱💰 
Stage 5
Not the most difficult climbs of the year, but 5 consecutive short climbs will take its toll. Pello Bilbao taking the win after a fast and furious descent in Bilbal will be too much of a fairytale. The day should go to the breakaway. 🦋🦋🦋
Stage 6
No professional cyclist have replied to my Twitter, Instagram or Facebook messages, but my best guess is that there are not a lot who going to enjoy this day.
After an early 2nd category climb mid race, the peloton will have just around 50 km to fid their bearing before the final two gummy bears.
The last two call climbs come in the last 40 km and if you do not know what it means, you could get ready to watch the passionating Europa Conference League Qualifying round between Viborg FF and West Ham United. ⚒️⚒️
Stage 7
Unless someone really dangerous for the final overall standings infiltrate the breakaway, it will be absolute show of over confidence for favorites team like Team Jumbo Visma, Team Uae Emirates, Team Ineos Grenadiers and Remco Evenepoel on his own to chase them down. A stage win will not be a simple affair either.
22.4 km of ascension separates a pure climber from a fascinating win prior to the first real mountain stage. 🤪 🔫

Stage 9

The profile from KM 0to the finish make its a proper mountain stage. Breakaways will sneak from the start, try to make their luck and someone will most probably succeed. Most probably. Not surely.
The Collàu Fancuaya Yernes Y Tameza is a 10.1 km climb with gradeint averaging 8.1. The last segments and the finish host gradient of 17%. This is where we will have the answer as to whether Remco Evenepoel can win the Vuelta. For the stage win, make no mistake, only a sensational performance from a pure climber can keep the general contenders at bay from the win. Juan Pedro Lopez, if allowed in the breakaway will have his eyes in this one; otherwise Simon Yates will be unbeatable. (Provided he woke up on in good mood) ⚡️⚡️
Stage 10
1. Red Jerseys team controls stage.
2. 4km wall finish.
3. Julian Alaphilipe vs Pello Bilbao.
4. Rest day. 🍒🍓🍇🍎🍑🍊🍋
p.s : some 🔵⚪️ jersey will be fought.
Rest day
The peloton will rest at Alicante.
Close enough. This is not Alicante. This is Mauritius, my home country. Photos are accurate. You can also come to visit. 🇲🇺🇲🇺🇲🇺
Stage 11
A cute, cool, comfy day for the sprinters to settle it out. 🆒
Stage 12
Nothing is going to happen for 170 km.
And there is a 19km finish averaging 6.3%. Too drastic. 🤯

Stage 13
Another soft kitty, warm kitty, little ball of furr day for the riders. NOT. A  final 5 km ramp at 800m at 5% will make the new cycling superpower happy. 🇩🇰🇩🇰🇩🇰
Stage 14
And we finally enters the Sierra Nevada. Sadly this year, it will not last long. The first climb is the Sierra de la Pandera
Stage 15
Forget about the length and gradient. The finish is at 2500 above sea level. Oxygen gas left in India needed. Carapaz will be a happy chap. 🤿🤿🤿

Rest day.
Visit Mauritius.now
Stage 16
Will the two subtle kicker at the end be a  trouble for the sprinters that will still be here? Should be.😓
Stage 17
No teams ( spinters or general) in their sane mind will chase this breakaway. Unless a dramatic turn of event, even Wout Van Aert wont be showing off. Watchout for Koen Bouwman. 🍑🍊🧡
Stage 18
My half inspiration, when he is sober, Mr D.H. Also Not a  freelance at any professional team even if he has a lot of contact, said this stage is is not hard enough to creat big gap. And he is partly right. While big boys will be saving themselves for the breaking in the Casa de Papel the next day, late bloomers will relish it to go on the attack and get back in the game. #GuillaumeMartintothevuelta 🏓🏓
 Stage 19 
GC batttle or Stage win, this double lap climb will fast and furious. Wish you were here Shirin Van Anrooij 💙💙💙🦋

Stage 20
Jurassic Word Dominion. This is where it all happens. But maybe a little too late? Primoz Roglic, Richard Carapaz, Pavel Sivakov, Joao Almeida, Jai Hindley, Sergio Higuita, Ben O'Connor, Simon Yates, Enric Mas, Miguel Angel Lopez, Mikel Landa, Jack Haig and Nairo Quintana. Surely there will be at least two close enough in time to entertain us.
💘💘🌺🌸 Vaughters 💘💘🌺
Stage 21


Nothing more than a stroll Madrid. You can even get down your bike, do some shopping and get back in finish with peloton. Last big sprint of the season. 🍕🍕🍕🍕
Dear LeadOut Fellows, God has been gracious to allow me to fulfill my a dream come true for me to be able to give my views and Velogames  ideas on cycling races as much as possible.
I will shortly if God will, provide you with the total reviews of all riders for the Vuelta startlist. Waiting for Jonathan Vaughters to do something same is not ideal.
I will not be doing a review on the European Road race. But here is my possible team.
Mads Pedersen: Eventhough, he will be lead out by Morkov. He does not need a sprint. He can split things on his own.
Tim Merlier : With Mr x and Mr Y not here. He will be their man sprint main. He can also follow some moves.
Phil Bauhaus: The German is no spectacular form. He demonstrated unsheer raw power in his sprint. He is probably the fastest sprinter going into this race.
Luka Mezgec : Dylan Groenewegen lead Out man is free. But he has top with Tratnik and Polancteam to bring him to the sprint. A top 5 is possible.
Alex Kristoff : He keeps on giving at his age. Just took a win at the EuroMetropole 4 days ago.
Fabio Jakobsen: He has the best, most complete team from A- Z to bring him to a sprint. But has much has he recovered from the Tour de France.
Arnaud Demare : He will be in the mix. But he will have to share duty. The French have this motto 'un pour tous, tous pour un' As long they win, they dont care who and how. As such, Bryan Coquard and Hofsttetter should be watch.
Sam Bennett: Decent team to surround him. It's his chance to take.
Other worthy mention: Martin Laas, Marco Haller, Alberto Dainese.
Finally, on a sad note, I would like to add due to combination of health, personal and financial reasons, I will not be able to continue supporting this project.
Everything take time, but with $20 gratefully made via some absolutely kind donation on buy me a coffree in 6 months. Some refocusing of my energy need to be made. I always make all the previews with much love for cycling. ❤️‍🩹
You know the drill:
Buy me a coffee/ pizza. Please.