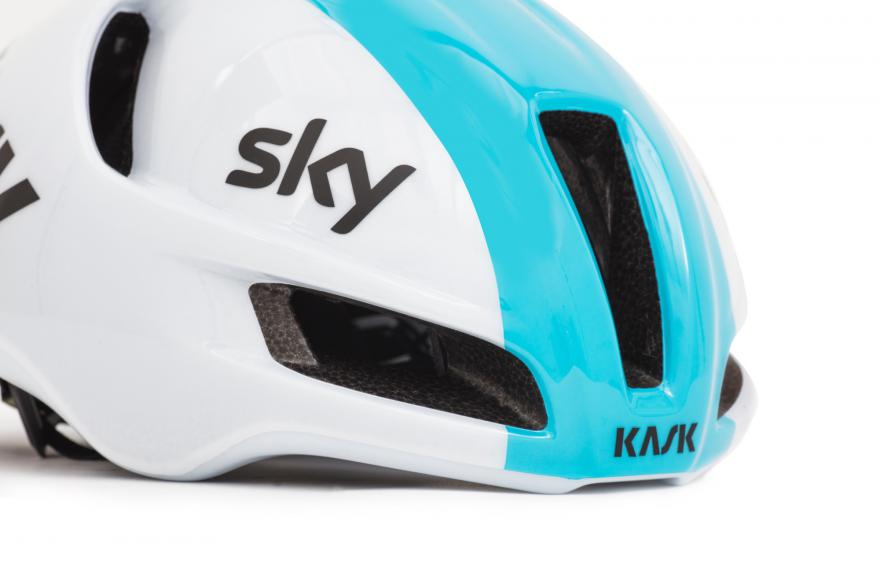 Kask has announced details of the new Utopia helmet, developed with Team Sky and ridden for the first time in the Tour Down Under.
The Utopia has been extensively developed by Kask in collaboration with Team Sky and offers the very latest technology in aerodynamics and ventilation.
With aerodynamics at the forefront of the Utopia's design Kask spent considerable time in a wind tunnel and the distinctive front vents are designed to improve both aerodynamics and cooling. The internal channelling has also been redesigned to further improve the aerodynamic capacity.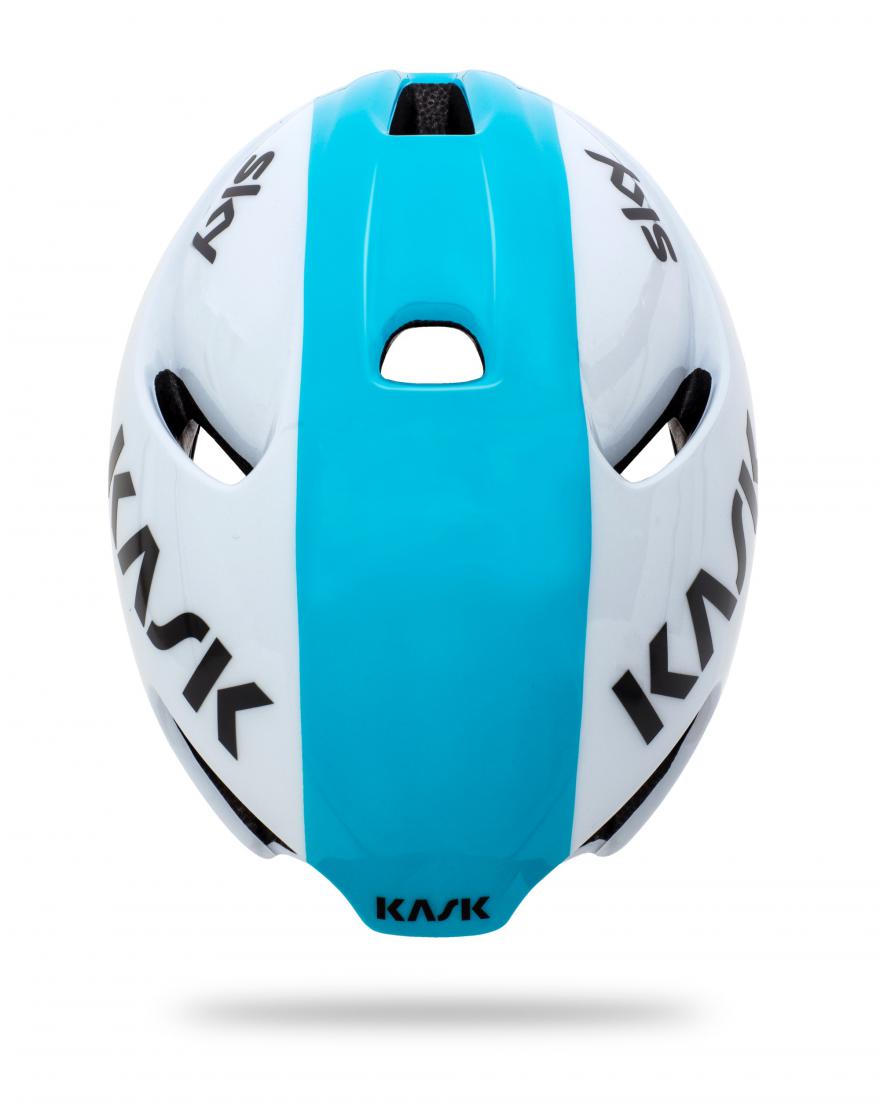 The helmets were tested at various speeds and yaw angles in the wind tunnel to reflect cross winds. At the end of the test, the drag data of Utopia versus the best competitor helmet resulted in a saving of up to 6 watts when riding at 50kph.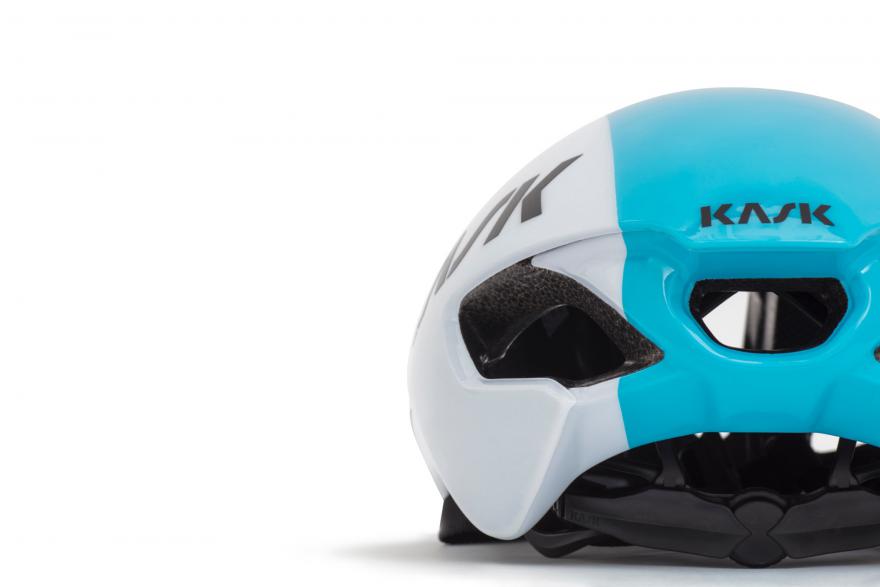 Carsten Jeppesen, Team Sky's Head of Technical Operations and Commercial, said: "When it comes to aerodynamics there is little that is more important than the helmet, but it's not just about aerodynamics – the safety of our riders is our first priority, and Kask share this philosophy. Additionally to this our riders need comfort, breathability, temperature management and style, all of which contribute towards optimising performance.
"Working with Kask on the development of the Utopia has enabled us to hone in on many of these areas to produce a fully tested, well-rounded helmet, which proves to be a great addition to the versatile Kask range."