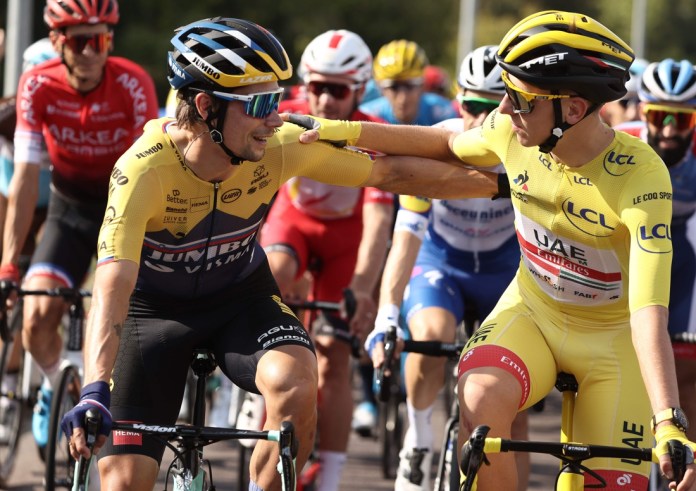 Jumbo-Visma will try to avoid a direct battle at the upcoming Tour de France between Primoz Roglic and Tadej Pogacar, says Jumbo-Visma DS Merijn Zeeman. 
Last season, the Tour became a battle between the two Slovenians and on the penultimate day, Pogacar managed to ride an unreal time trial to dramatically divest Roglic of the yellow jersey.
"Spring 2021 has become a confirmation of last year's Tour de France. It has once again become clear that Primoz Roglic and Tadej Pogacar do not differ much," says Zeeman.
"Roglic and Pogacar are fantastic riders who compete for the top races in many areas," Zeeman continues. "I think Pogacar will start in Brest as the obvious favorite to win the Tour de France. We will have to think of something so that the Tour is not decided in a direct duel between Primoz and Tadej. We take a big risk when it becomes a hand-to-hand fight. We have to avoid that. After all, there is a considerable chance that Pogacar will win the Tour again. "
Roglic also agrees: "Hopefully I don't have to beat him in the time trial on the penultimate day. When he kicks the wattages of La Planche des Belles Filles again, he is much too fast. We have to have fun on the bike. He is the defending champion and has to prove again that he can win the Tour. We should take advantage of that. All eyes will be on him. So I can start without any pressure."