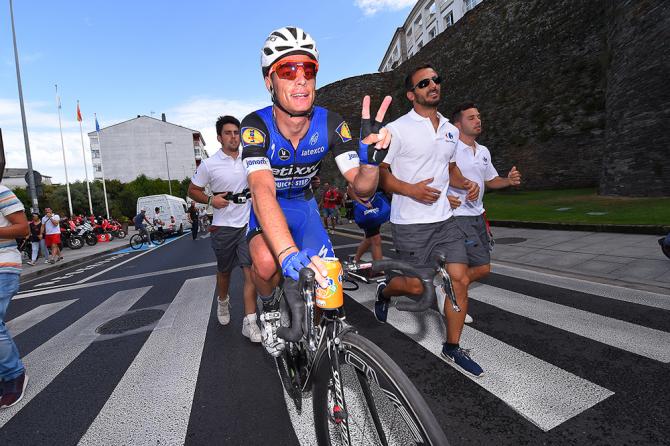 Gianni Meersman has been forced to retire from cycling due to a cardiac arrhythmia, his team has announced.
"At recent medical routine check-ups they found arrhythmias and scar tissue in the heart of Gianni Meersman," says a press release. "Additional medical studies have shown that this would mean an acute danger to his health if he would continue performing at a high level. That is why he has taken the difficult and dramatic decision to immediately end his cycling career,".
The bad news caught the 31-year-old Belgian by surprise. "When I was told about the irregularities of my heart a few weeks ago, it was of course a big shock," said Meersman.
"Meanwhile I have done additional tests and scans and these also showed that there is a risk to my health if I would continue riding. Specialists have also advised me to end my cycling career here."
"For my wife and my daughter, who have for years put everything aside for my career, I can't take such risks. Cycling was not only my profession but also my passion. It causes me a lot of pain that I can't exercise this passion anymore."
This year, Meersman won two stages of the Vuelta a Espana which were his first Grand Tour stage wins. During the Vuelta, it was announced that he had signed a one-year contract with French Pro Continental team Fortuneo-Vital Concept