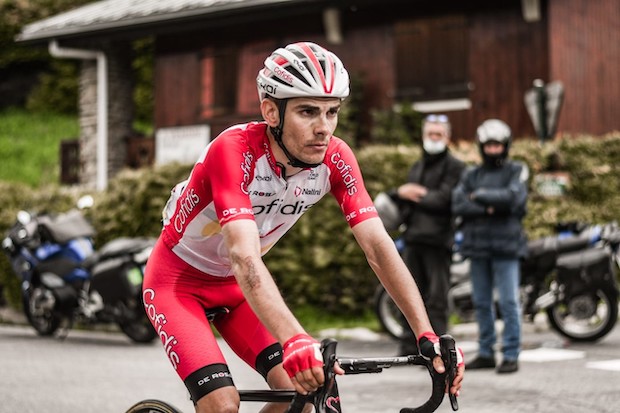 Guillaume Martin was one of the protagonists of stage 14 at the Tour de France after he jumped seven places in the general classification and is now second.
Martin, however, is not under too many illusions. With the mountain stages to come and the feeling that the Cofidis rider has, he does not expect to seriously participate in the battle for the podium places.
"I think it's good news that I'm second now, but that last week has been very tough and today I was really not good. The heat brought me a lot of problems," he said after the stage.
Taking back time by joining the breakaway wasn't actually Martin's plan. But due to the hectic opening hours, the Frenchman did not want to pass up the opportunity.
"I am very happy with that. I saw an opportunity and seized the opportunity."
"Hopefully I can recover for tomorrow. When a selection like that gets to the line, it's hard to win, but today was still a good day. It was in keeping with the aggressive approach we've had to this race," he said.
"It's the Tour, and it's normally ridden on the defensive, but this year, I really wanted to race on the offensive like I wanted. Today it went well. I hope I don't pay for it tomorrow, but I'm happy with how it went."