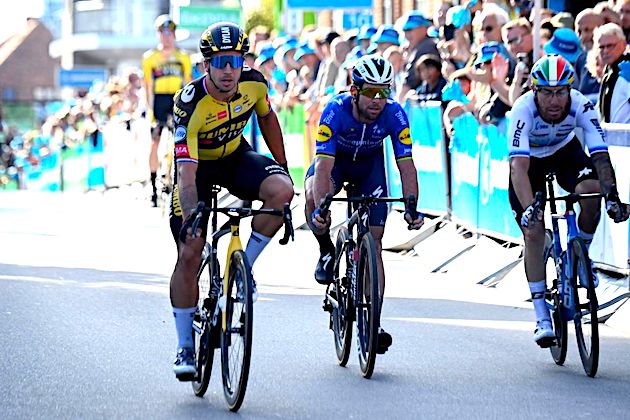 Dylan Groenewegen survived the challenge of Mark Cavendish to take the opening stage of the Tour of Denmark.
You can rewatch STAGE 1 of 2021 Tour of Denmark HERE
In the technical finish, Groenewegen was set up perfectly by his Jumbo-Visma team who led him into the final corner and he held off Cavendish all the way up the short finishing straight into Esbjerg.
Cavendish is back in action following his successful Tour de France, and he was unable to pull in his sprint rival.
"This victory is one to be proud of", Groenewegen declared. "We were in control of the race all day. We knew the last local laps would be very hectic. Luckily we kept the overview in the narrow streets and in the end it turned out that we had a lot of power as a team. My teammates delivered me in ideal position. When I started, I immediately felt it was right. We will toast this victory as a team and then look forward to the upcoming stages."