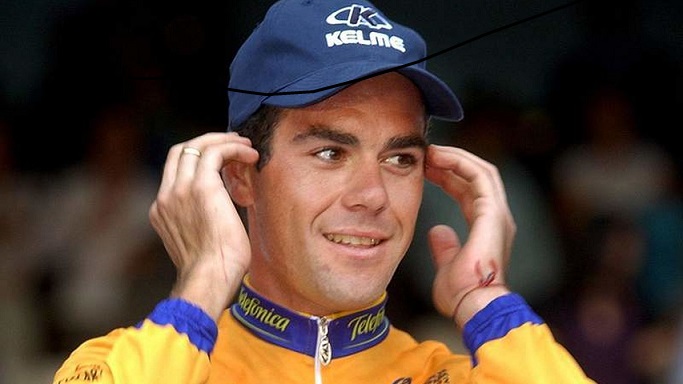 Aitor Gonzalez, winner of the 2002 Vuelta a Espana, has been arrested for being involved in the robbery of a mobile-phone store in Alicante. 
The Ex-Kelme rider was arrested Tuesday "next to the property where the window had just been broken,". Although the cyclist has denied his involvement in the robbery, this is not Gonzalez's first brush with the law.
The Basque retired from cycling in 2006 after being implicated in the Operacion Puerto doping affair. His biggest wins are the 2002 Vuelta a España and the 2005 Tour de Suisse.
Is the fourth time that González has been arrested since he was forced out of cycling after being banned for two years following a positive drug test.
In August 2007 he was detained after driving through a red light. Subsequent tests showed that he had been drinking and had taken cocaine. In January 2008, he was arrested after hiring three men to assault two businessmen from a real estate agency in Elche who owed him money.
In 2011 the former Vuelta winner has been arrested by Spanish police on suspicion of trying to defraud a bank out of 1,500 euros.