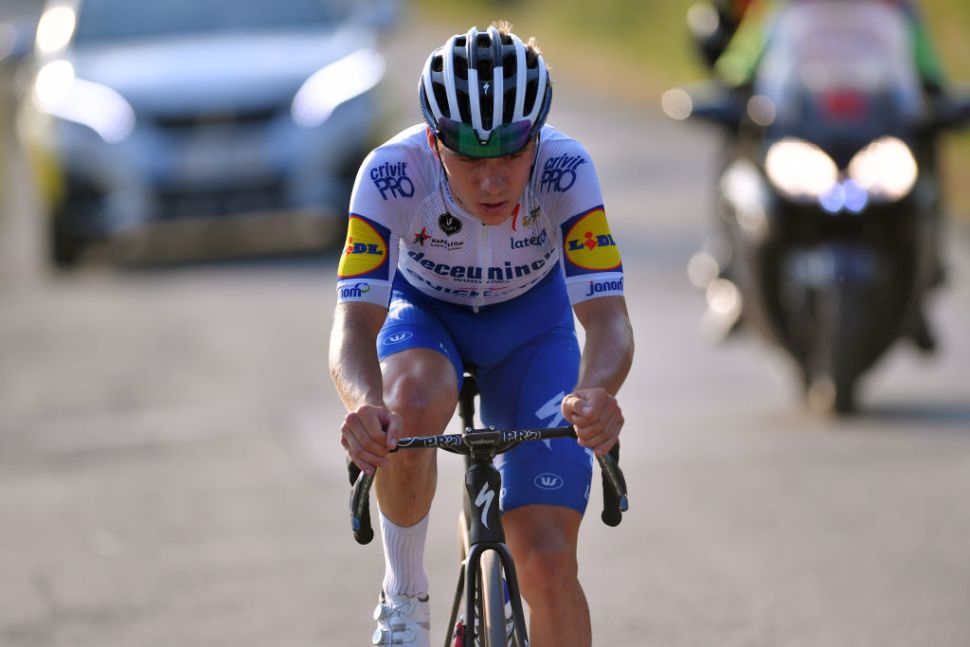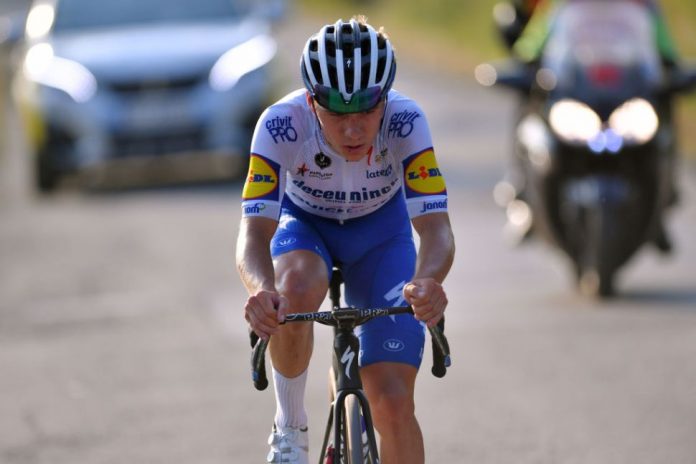 Remco Evenepoel will remain loyal to Patrick Lefevere's team until the end of 2026. Evenepoel has extended its contract with Deceuninck-Quick-Step by 5 years. 
The young Belgian start has signed a new contract for 5 additional seasons until 2026. This is reminiscent of the contract of that other top talent, Tadej Pogacar. He also recently signed a long-term contract (until 2026) with UAE Team Emirates.
"I feel really honoured to put pen to paper for the next five years," Evenepoel said in a team press release. "As Patrick told me, this is the longest agreement he has ever signed with a rider. I'm really proud and happy to stay in this wonderful team, where I have already enjoyed a lot of success, and hopefully we can reach our big dreams.
"I love it here! The environment, the staff, the riders, everything feels so familiar. For me it's just a dream, again, that comes true. That's why I feel really, really happy and excited for what the future holds."
A real wolf never leaves the pack! 🐺🤟🏼 I'm really proud and happy to stay in this wonderful team, where I have already enjoyed a lot of success, and hopefully we can reach our big dreams. I love it here! #TheWolfpackRules @deceuninck_qst pic.twitter.com/z5Tmy6zKi9

— Remco Evenepoel (@EvenepoelRemco) April 6, 2021
"Everybody knows what Remco is capable of and how talented he is", Patrick Lefevere added. "As he said, he's happy, and one of my most important roles is to keep him happy and to put the right people around him. Because I know from experience, and I think I have some after a small 40 years in the sport, that happy people perform better than unhappy people. We're glad Remco continues with the Wolfpack, and as he said, we hope we'll enjoy many more great moments together."