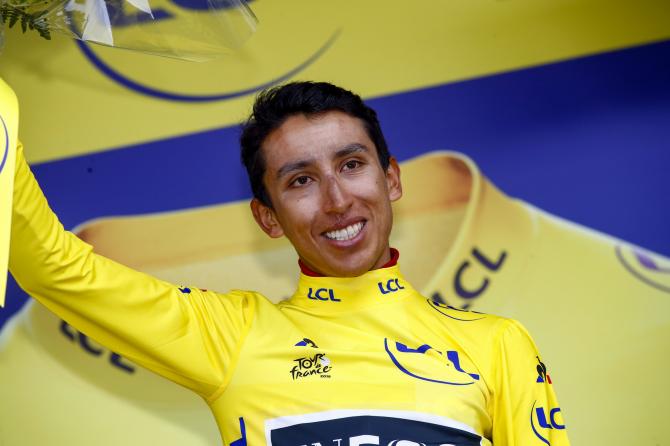 Last season, Egan Bernal became the youngest winner of the Tour in more than 100 years. However, the Colombian says he wasn't in optimal condition for the race.
"The biggest change this year will be that I'll be really focused on the Tour," Bernal said.
"Last year I was preparing for the Giro and then Tour, and I think I did too many kilometres for the Tour. Maybe it's not the ideal scenario to perform well at the Tour, and maybe that could be the biggest change for next year."
"This year, I'm just focused on the Tour de France. Maybe next year or in the future I'll go for the Giro, but this year, with the Olympics, we don't have too much time between the Giro and Tour, and I want to reach the Tour really fresh. The mountains are really punchy, so we need to arrive fresh," Bernal said.
"It'll be something special to have the number one and try to go again for the GC. I'm really motivated, and I want to come back and try to do well for everything, because I'm the last winner, I respect the race a lot, and I know that the team has a lot of confidence in me, and I feel ready for that."
"This year the Olympics will be an important race for everyone, and everyone wants to go there to represent their nations. I want to do well for Colombia, but my biggest goal will be the Tour de France," he said.
"I don't want to be thinking about two races. I'm just focused 100 per cent on the Tour, and the Olympics, in any case, are one week after the Tour, so if I finish in good condition I'll be there in the Olympics. Mentally, it's better for me t just be focused on the Tour, and then goto the Olympics and see what happens."