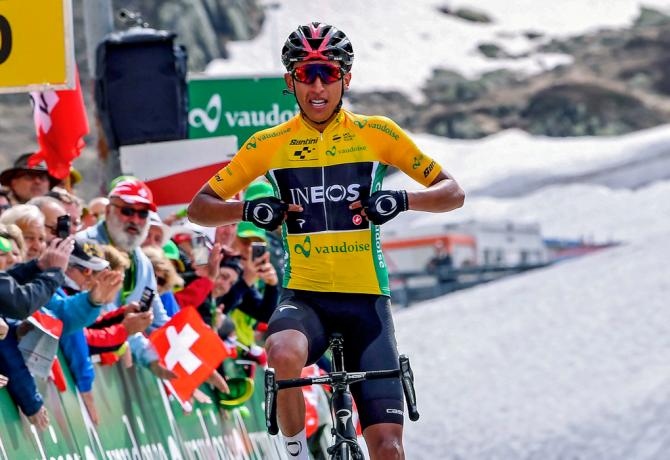 The reigning Tour de France champion wants to join the exclusive club of those that have won all three grand tours.
"Before Covid-19 I was thinking of maybe doing the Vuelta, but at the moment I am not thinking of doing two Grand Tours, because next year I would like to do the Giro", says Egan Bernal.
"It is a race that I wanted to ride since I was in Androni. I raced a lot in Italy, but never the Giro. Thinking about next year, it would be better to do just one Grand Tour to get to the Giro d'Italia fresh."
"I have the Giro in my heart, and I could do it in 2021, but when I go there it will be to try to win it and then maybe to try also the double with the Tour," Bernal said.
Regarding his role at Ineos and sharing Tour leadership duties with teammates Chris Froome and Geraint Thomas, Bernal added:
"Let's say we start on equal terms. I have faith in the team and in the strategy that will decide. There is an excellent relationship with Froome and Thomas, we will behave with fairness and honesty, as professionals. Then, as always, the road will decide."