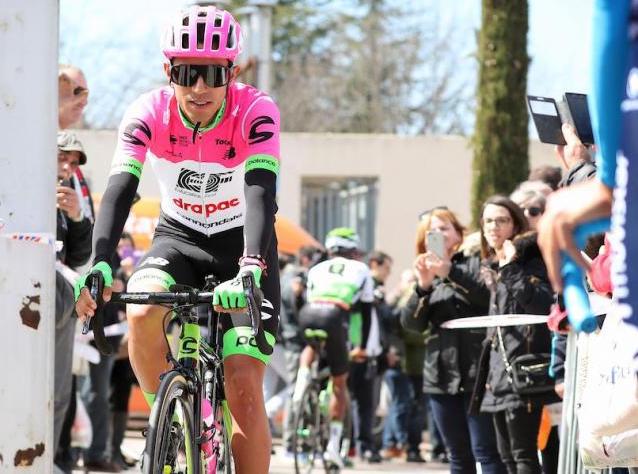 EF Education First-Drapac cyclist Daniel Martinez was hospitalized earlier today after reportedly suffering a serious head injury in a violent confrontation with a driver during a training ride.
Martinez, who just took a 7th place at the Volta a Catalunya, was on a training ride with teammate Julián Cardona and Miguel Eduardo Florez when the driver nearly ran them off the road. After the Colombian rider shouted at the driver he was attacked.
"I was training in Italy and a car almost killed us. We protested and he went crazy. He got out and attacked me. He punched me on the jaw and knocked me out. He broke another guy's lip and then ran away," Martinez said.
Martinez is apparently suffering amnesia and doesn't remember which team he currently rides for, his coach Michele Bartoli says.
EF Education First-Drapac announced that the rider was taken to the hospital "where he remains under observation but is in good condition".