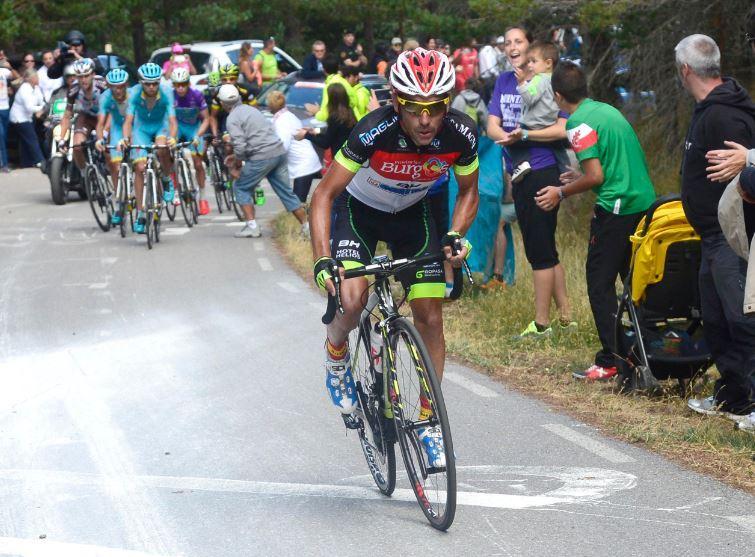 Burgos-BH rider David Belda tested positive for EPO and is facing a suspension of up to four years which could be the end of his career.
The 34 year old was racing this year with the Continental Burgos-BH team, the squad he was previously with between 2011 to 2015 before moving to the Team Roth.
He won the Vuelta a Castilla y Leon in 2009 and 2014 and the Tour des Pays de Savoie in 2015.
His father Vicente won stages in the Vuelta a España and Giro d'Italia, but tested positive for Methylphenidateon stage 17 of the 1982 Vuelta. He later worked as general manager for Kelme-Costa Blanca and Comunitat Valenciana.