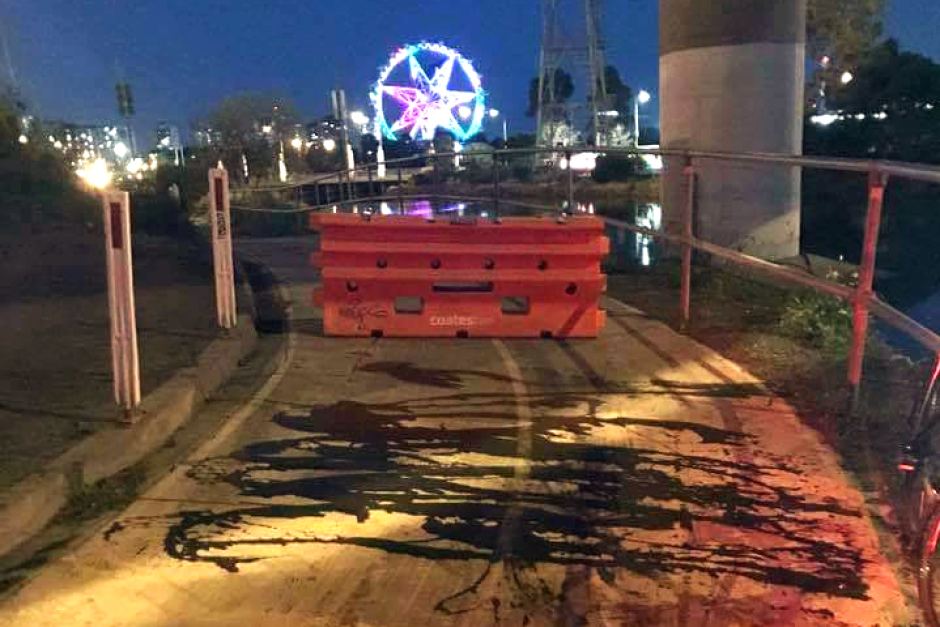 A malicious vandal is targeting cyclists in Melbourne's inner city, leaving oil slicks across bike paths in a potentially deadly act.
Melbourne's Capital City Trail has been targeted around half a dozen times over the past three weeks. It's feared there may be more attacks which haven't been reported.
In the latest incident, cyclist Brittany Slater required dental surgery after losing control on the oil on Sunday night.
"As I rode through the oil, the bike slipped underneath me … I fell on my nose and my teeth," she told Channel Nine.  "When it first happened, I was like, 'That's horrible. Why would someone do that?' To do it a second time, that's just crazy."
Cyclists have called for temporary cameras to be installed on the trail to catch the offender.
"I don't think this person cares at this point in time but I don't think he also knows who he's actually targeting," Edward Hore from the Australian Cycle Alliance told Nine.