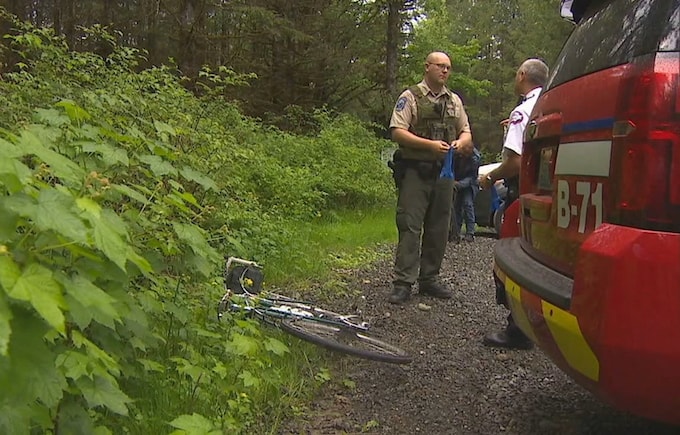 One man was killed and another seriously injured after they were stalked by a cougar while were cycling on a dirt road in the forest near Snoqualmie, a popular riding destination east of Seattle, Washington.
One of the men smacked the cougar with his bike after their attempts to spook the animal failed. And while it ran off, it soon returned.
As they stood trying to catch their breath, the cougar attacked, biting one of them on the head and shaking him, Capt. Alan Myers of the Washington Department of Fish and Wildlife Police said.
Police later described the deadly encounter. "They were riding when they saw a cougar, kind of stalking them. They did what they were supposed to, which is make noise and distract the cougar. The cougar ran away," said Sgt. Ryan Abbott of the King County Sheriff's Office.
The surviving mountain biker went on to recount the attack to police. "They talked about how scary it was," said Abbott. After retreating the cougar returned.
"He jumped the first victim and attacked him," said Abbott. "The second victim turned and started to run away. The cougar saw that and went after the second victim. The first victim saw his friend being pulled by the cougar. He got on his bike and started to bike away."
Attacks have become more common as people increasingly encroach on the animals' territory. In North America, about 25 deadly attacks and 95 non-fatal attacks have been reported in the past century, but more attacks have been reported in the US West and Canada over the past 20 years than in the previous 80.