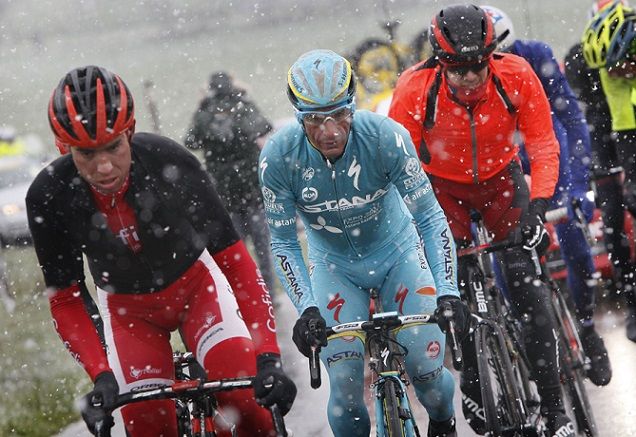 A new survey from the London School of Hygiene and Tropical Medicine suggests that two and a half hours of vigorous cycling a week cuts the risk of catching the flu by around 10%.
The findings come from the research organisation's online flu study, Flusurvey, and suggest that gentle cycling has little effect — the activity needs to be strenuous enough to make you sweat or breathe hard.
Dr Alma Adler, research fellow at the London School of Hygiene and Tropical Medicine, said: "We're really interested in the preliminary findings around fitness activity and flu-like illness, as exercise is something that everyone can do to reduce your chance of having flu.
"We need to treat this result cautiously as these are preliminary findings, however they are consistent with findings for other conditions and really show the health benefits of exercise."
"Although many people have dodged the flu bullet this winter, flu can occur at any time, so taking advantage of the better weather is a great opportunity to get out and get fit to ward off flu this spring."
Another study concluded that while the number of cyclists killed or seriously injured on Great Britain's roads did appear to have risen in recent years, the health benefits of cycling still far outweigh the risks.
The NHS cited a Dutch study which, it said, "estimated that, on average, the benefits associated with regular cycling equated to up to 14 months extra life expectancy. The risks equated to a decreased life expectancy of up to 40 days; however, this was the upper limit and the figure may be closer to the 20-day mark.
"This represents an impressive benefit to risk ratio, despite only looking at the physical benefits of exercise. However, there are also documented psychological benefits of exercise, such as an improvement in mood, increased self-confidence and reduced risk of depression."