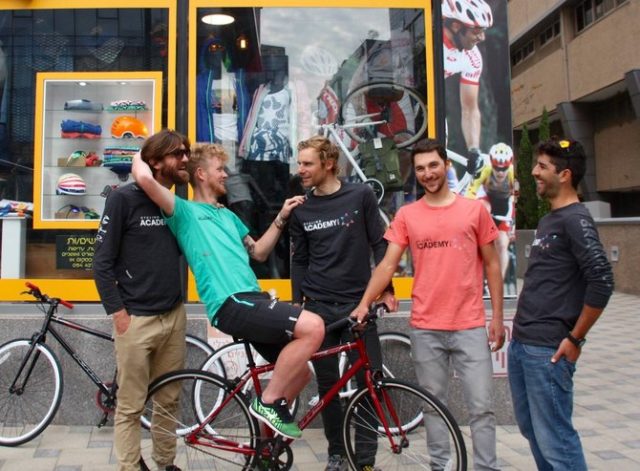 Cycling Academy team has officially unveiled its 2017 kit.
In 2017 the Israeli-based Cycling Academy team makes the step up to Pro Continental level, having signed the likes of Australian Jason Lowndes and Canada's Guillaume Boivin.
Here's the kit the Israel Cycling Academy team will be racing in this year:
At the same time, the team have announced the composition of the U23 team which will be made up of Israelis Ido Bear, Itamar Einhorn, Omer Goldstein, Uri Leoncini, Guy Leshem, Guy Niv, Yam Poliak and Guy Sessler.