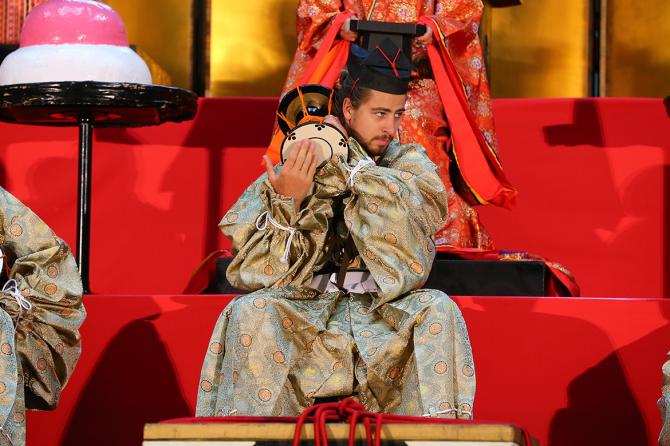 On the eve of the fourth Tour de France Saitama Criterium, it was all about media duties and cultural discovery for the Tour riders. 
The cultural programme put together for the Tour riders in Saitama began with a visit to the changing rooms to dress according to tradition in carefully selected kimonos. With most of them clad in black, they took part in a short procession through central Saitama to the Super Arena, where part of tomorrow's race will unfold.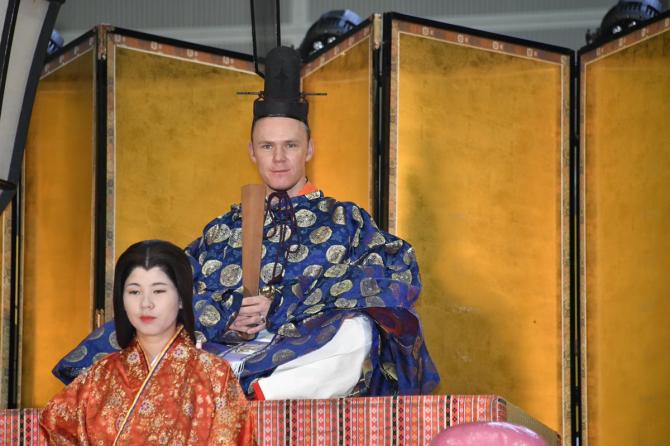 A pretend imperial marriage ceremony was staged featuring the biggest names in the peloton… and some very rare kimonos. Romain Bardet, Marcel Kittel, Adam Yates, Rafal Majka and Peter Sagan wore kimonos usually reserved for ministers, while Chris Froome had the unprecedented privilege of celebrating the ritual in a Noshi, a kimono pattern that only the Emperor of Japan can wear. Although dressed in a prestigious outfit, the Yellow Jersey admitted beforehand that he "felt a real pressure… not even Obama got to wear a kimono like this!" Good things come to those who wait, and Froome was also accompanied by actress Aya Murata as his partner for the day!
The solemn atmosphere lightened considerably when the riders entered the "kitchen". This time they cooked Mochi, a cake made from rice dough served on New Year's Day. Traditionally, the dough has to be pounded for two hours using a huge mallet to obtain the sticky, glue-like consistency characteristic of this festive dish. The riders were spared such a long workout, but did not miss out on tasting it. "I've never eaten anything like it in my life," said Marcel Kittel. "But it's actually lovely."