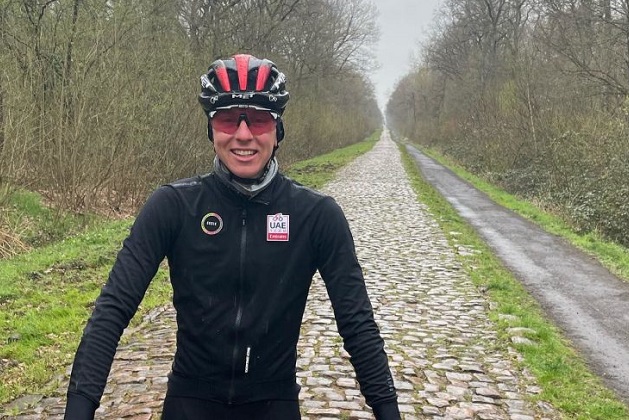 Tadej Pogacar rode the cobblestones that the peloton will face on the opening week of this year's Tour de France.
The staff that has done those final 80 kilometers with him has criticized the second sector of the stage.
UAE Team Emirates DS Aart Vierhouten said: "The second sector goes downhill. It's crazy, I would never have included that in the course if I was an organizer. It is madness. Riding down on cobblestones at 60 to 65 km/h… And that in the hectic pace of the Tour. Actually, this cobbled section does not belong in any competition."
The cobblestone sector that Vierhouten is referring to is the second of the fifth stage of the upcoming Tour de France called Eswars to Paillencourt which finished with 73.5 kilometers to go. Despite being on a straight line, it features slightly downhill gradients which will make it very fast, and will certainly see a furious run-up as the peloton should be relatively compact up until that point.
"The cobblestone sector descends. There are no fall-back options to the left and right of the road. This contradicts with the security that has been so emphasized lately. I don't understand why this sector is on the stage. You are only going to look for dangers with it," Vierhouten added.
"On the last cobblestone sections there may be a group of forty riders riding together. But on those first sectors you blaze over it with a whole peloton. It is life-threatening!"