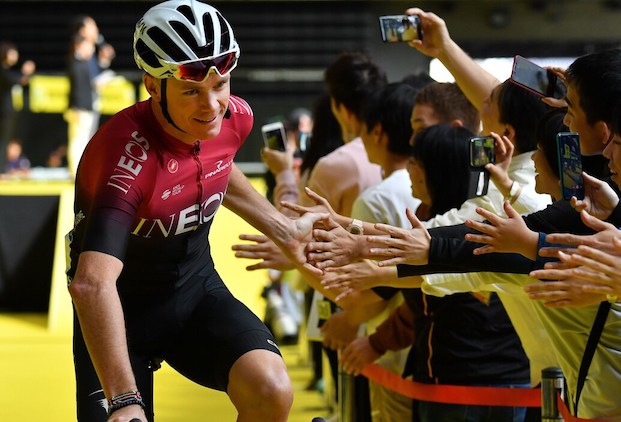 Rumors circulated last week around a potential split between Chris Froome and Team Ineos and the British rider says he still needs to "clarify things" regarding his future.
Ahead of the Challenge of Stars, a virtual knockout race between a number of top riders, Chris Froome responded to the rumors.
"There are several considerations to internalise, many things to consider, but I am in the middle of this process right now," he said.
"During the next weeks and months I have to clarify things in my head. I hope I have a clearer picture of what the future holds when all these current discussions have been had.
"The steps of the next weeks and months I have to analyse. I hope that it will be clearer what the future holds for us when this whole situation has passed."
Asked if he would be renewing his contract with Team Ineos, Froome didn't give a firm answer.
"Everything is not focused on my contract, but what concerns the sport at the moment is an unknown factor for everyone.
"I hope we can really run this season and then we'll see if I stay and if I can continue. Now they are all doubts."