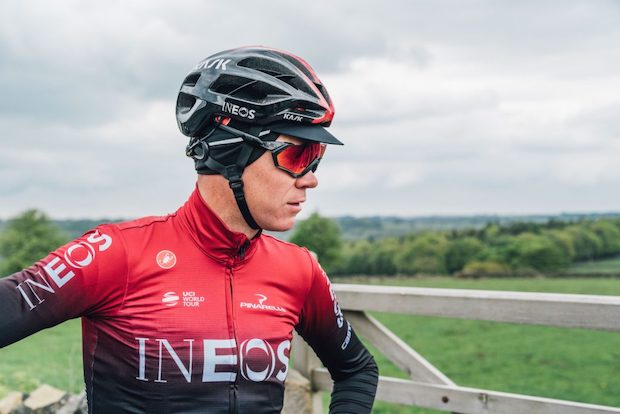 Chris Froome has described the prospect of racing at the 2020 Tour de France as "the light at the end of the tunnel" as he continues a long recovery from a horror crash in June.
"It's been a tough old six months but I think I'm pretty lucky all things considered that it wasn't worse or more serious," Froome said.
"I got back on the bike yesterday officially for the first time since my second operation to remove some of the metalwork, so hopefully there's no going back now and hopefully everything I do now will be towards the Tour next year. We'll see how it all goes step by step.
"I definitely won't be ready to take on the Giro 100 per cent so I think logically the Tour makes a lot of sense and obviously for my own ambitions, trying to get number five, the record is a big goal."
"It's also quite daunting having that as a goal. Getting back on the bike for the first time was amazing, it was really cool to be out on the road again but it also highlighted to me just how far away from Tour de France winning shape I am. I've lost six months and it's going to take me a good few months to get back there. That's the driving force for me, that's the light at the end of the tunnel, to get to the Tour in my best shape again."
"My head is still down, that didn't get fixed in the crash," Froome joked.
"I've been working really hard to keep the form and the way I ride, not getting into any bad habits.
"The first thing is just getting back on the bike and then trying to work on some of the weaknesses. That right leg now hasn't been working properly for six months, so it's quite weak and needs a lot of work."