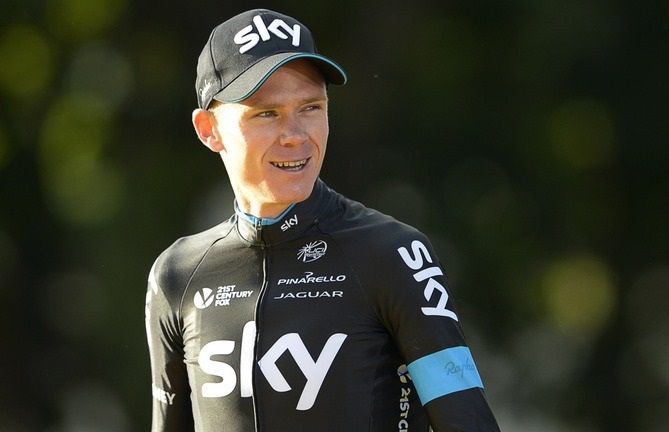 Chris Froome will compete in Tirreno-Adriatico, which starts on Wednesday, as he prepares for an attempt to win both the Giro d'Italia and Tour de France in 2018.
Froome has made an emphatic defence of Team Sky following the bombshell parliamentary report yesterday which claimed that Bradley Wiggins and Team Sky had "crossed an ethical line" by using drugs allowed under anti-doping rules to enhance performance.
"I've never seen anything like that, it's not my experience within the team, that that's how the team operates," Froome said. "That's absolute rubbish. I've seen that accusation, but no that's complete rubbish.
"I've learned about this though the media, as well. I wasn't even aware Bradley was using it."
Froome must race with a hurricane brewing around Monday's report but also his own case for asthma drug salbutamol.
"I've come up against adversity, and I've learned how to compartmentalize things. Right now I'm here to race Tirreno and I'm focusing on that, and I'm building towards the Giro d'Italia."
"I spoke about it before at the Ruta del Sol when I began racing, there's a process for me to follow and a process for me to demonstrate that I've not done anything wrong, and that's exactly what I plan to do," Froome said.
"These are not easy circumstances. I understand it's difficult for everyone. It's not a good situation for the sport, it's not a good situation for any of us, but we are getting on with it and I'm working hard as I can to get this resolved as fast as possible."
"I'm here to try [to win]. I understand that this is part of my progression towards the Giro," Froome said. "It's one of my preparation races. I don't feel that I'm at my best yet, I'm working hard towards the Giro d'Italia and I hope to be at my best shape by the start."