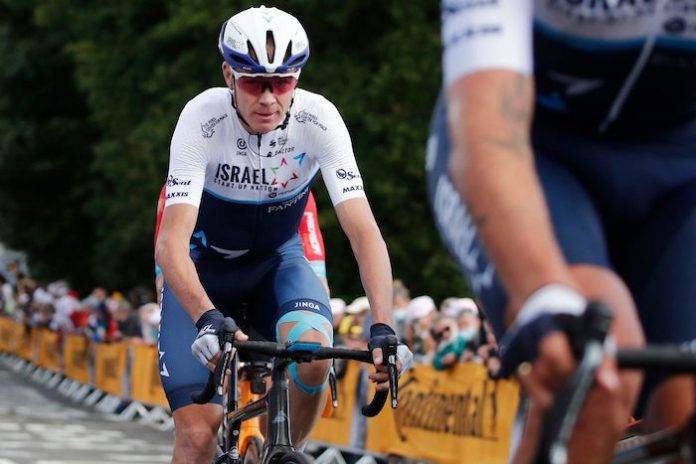 Back at the Tour de France after two years of absence, Chris Froome made it a point of honor to finish the race.
Very far from the fight for the yellow jersey – 134th in the general classification more than 4 hours behind Tadej Pogacar (UAE Team Emirates) – and never able to put himself in a position to win a stage, the Briton comes out of these three weeks of racing with the feeling of progress.
"It was different for me, I was not in the front of the race. But I gained a lot of confidence in this Tour de France, a lot of riders gave up. I'm really happy to have the race in the legs for the future. It was important to progress, and I hope to be able to ride again with the best in the future. I continue to dream of winning a 5th Tour, it is still a distant goal but I will do my best " said Froome.
"Pogacar is incredible. He's 22, it's impressive. If he continues like this, he can break all records. This generation is incredible, with him, Bernal, Van Aert. Five years ago, I wouldn't have thought there would be talent like that. But young people now start at 15 years old to think like pros, and by 20 years old they are ready to win the Tour. "
"To have all this racing in the legs, it really feels good. These many kilometers at a high level, all these little accelerations that you have to achieve in the race every time, it makes a big difference. I already feel that I am good, better than before the start. I needed it after my long absence. I need this kind of races because, even if I cross the finish line in the last positions, I take a step more in the right direction".