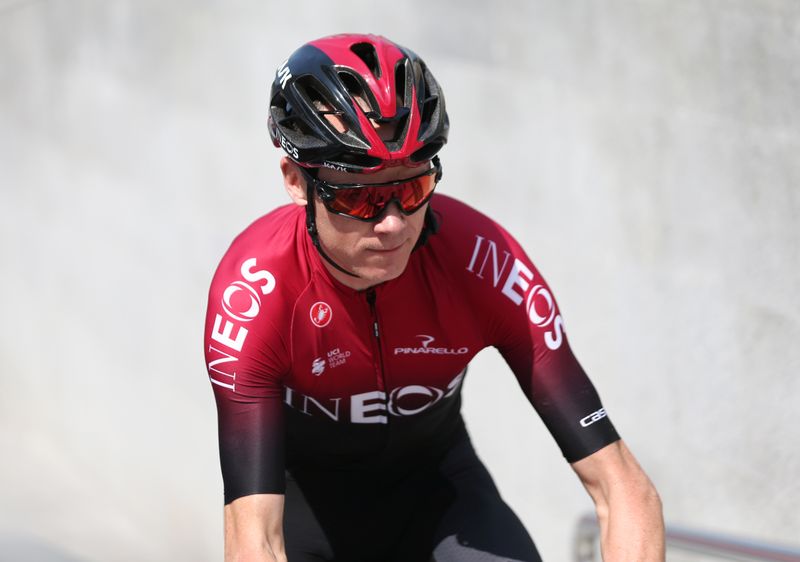 Different media reports suggest that Chris Froome wants a mid-season transfer from Team Ineos to a different squad before the start of the Tour de France.
Geraint Thomas and Egan Bernal, Tour champions in 2018 and 2019 respectively, have recently asserted their claims as the Ineos team's Tour leaders while Froome seeks a record-equalling fifth victory in the race.
Froome's current contract with Ineos ends at the conclusion of 2020 and he has not signed a contract extension yet and is reported to be in discussions with several teams for next season.
Israel Start-Up Nation could be Froome's next destination according to some rumours. However, team officials refused to comment on speculation.
"We never comment on interest or negotiations," an Israel Start-Up Nation team spokesman said. "We certainly respect Chris Froome as a rider and as a person, and his past accomplishments speak for themselves."
The rider himself did not comment on that speculation but said: "Following my crash last year and subsequent recovery I am extremely confident that I can return to Tour winning form. Which team that will be with beyond 2020, I don't know yet.
"I have no intention of retiring any time soon," he added. "If anything, the crash has given me a renewed focus and drive. I have worked harder than I ever have to get back to where I am. I won't let that be for nothing."