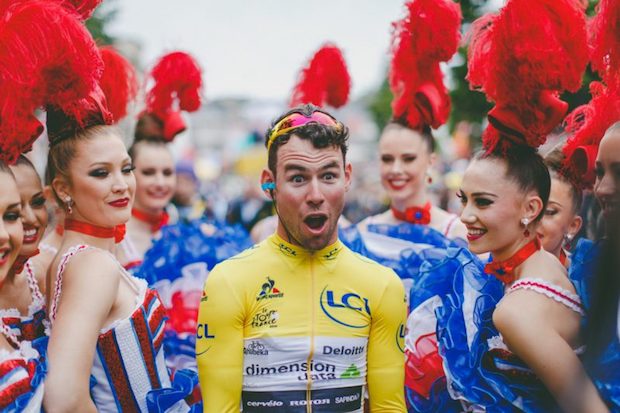 Le Tour has had a special place in people's hearts for years; even non-cycling fans of a certain age can remember how, for a few weeks in the summer, it was suddenly all the rage to know all there was to know about the King of the Mountains, who was most likely to take a decisive lead after a key time trial, and which cyclists would get off to a solid start before being defeated by the punishing series of climbs as the race built to a conclusion. Just as Wimbledon makes tennis fans out of an entire country, the cycling fanbase grows exponentially when the best men on two wheels head to France for a month.
It's also, unsurprisingly, the time when bookmakers suddenly begin to take a lot more money on cycling. And while it seems pretty obvious to bet on the likely winner, most people with a passing knowledge are aware that any money not placed on Tadej Pogacar is probably being wasted. So much so that, at all the main PayPal betting sites, any money placed on Pogacar is not going to generate much of a return. But there can still be enjoyment to be had betting on the Tour if you know where to look.
Winning team
Come the end of the race, we usually know who the winner will be even before the final day. However, unlike in Formula One where the winning participant will usually be on the winning team, Le Tour offers a chance to bet on which team will perform best as a collective. For example, last year's Tour may have seen a comfortable overall win for Pogacar, but his Team Emirates were tenth in the team competition – due in no small part to his domestiques sacrificing their own race performance to keep him in the lead. 2021's top team were Bahrain Victorious, but they could be challenged by EF Education Nippo who finished second last year and have a solid team of young cyclists.
Individual stage winners
If you're watching casually, you won't always hear the name of the eventual winner much before the race kicks into gear, a week or two in. It was Stage 5 before Pogacar won one last year, and it took another few for him to assume the lead in the overall classification. He took major control of the lead in the last week, winning three stages on the bounce, but individual stage winners outside of the mountains can vary massively.
There's usually a time trial on the final Saturday, which the overall leader will often take gently to avoid any mishaps (Pogacar did this last year, for example). Picking the most likely rider to take the glory in that stage – a 25-mile blast this year, from Lacapelle-Marival to Rocamadour – makes for a must-watch live event.
Each-way betting
While it's hard to see reigning champion Pogacar being deposed this summer, it is worth considering an each-way bet on the overall classification if you fancy someone to make a move and run him close. There's often a bit of movement between the "nearly men" even in the latter stages, and betting each way means you make some portion of your winnings even if the rider comes in fourth or fifth (depending on the bookmaker). Not to mention that if Pogacar should have an off-year, you'll still be paid as a winner.