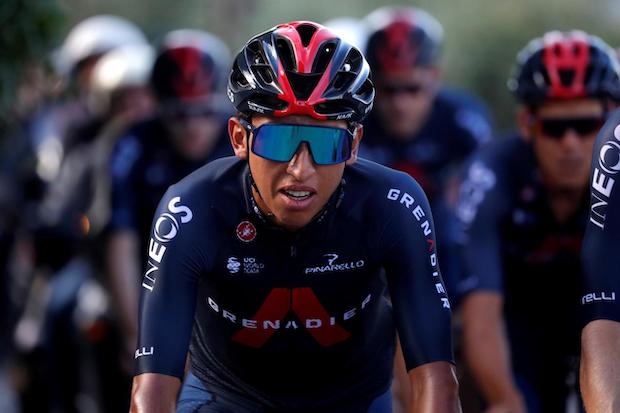 With its announcement to ban riding on the top tube – the so-called super tuck position – from April 1st, the UCI has triggered many reactions against this decision.
"It is nonsense about the UCI, it is something very silly," Egan Bernal said. "There are other things much more important that you should look at. We are competing many times in situations that are not right."
Bernal is riding his first race of the season at the Etoile de Besseges this week. The race's third stage saw the bunch riding on a high-speed downhill bend greased with oil.
"The stewards were going ahead and they could see it, even smell it," Bernal said. "There are other things more dangerous and they should think again because not many riders are happy with this decision, and it would be good if they listened to the cyclists."
Bernal's teammate Michal Kwiatkowski similarly called for officials to reassess what comes first in safeguarding the peloton.
"That's just a way of putting responsibility for crashes on the riders," the Ineos Grenadiers rider said. "There are lots of other things they could do first in terms of improving road safety, barriers. But riding on the top tube? Sorry, but I don't agree with that because at the end of the day we are professional racers.
"If they ban riding on the top tube now, then next year it will be putting your hands on the air to celebrate victory. They'll be bringing in speed limits and stuff like that. I think they should focus more on the organisational side of the races".