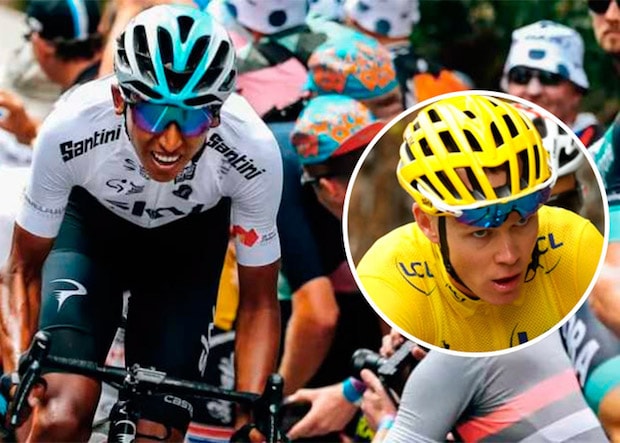 Egan Bernal has said he won't sacrifice himself for his team-mates, even though Chris Froome is aiming for an historic fifth win.
"I clearly understand the team in this situation." Bernal told Eurosport Spain.
"I also understand the position of Geraint Thomas, who wants to win his second Tour. In the past two Tours he was first and second so he's a rider that very much has to be taken into account. I also understand Chris Froome, who wants to win his fifth Tour. Given everything that has happened to him, it would be the best way to come back for him.
"But I also put myself in a position. I'm young, I've already won one Tour de France, and I'm not going to throw away an opportunity to win another Tour de France, that's for sure. That I would sacrifice myself, being at my 100 per cent… I don't think I'm going to do that, nor will he, nor will anyone."
"What I think is going to happen is we wait to see how each rider arrives at the Tour. We haven't raced, so we don't know how we'll arrive. For me, what the team's doing is very good – waiting to see how each rider arrives and then, it might sound trite, but the road will put everyone in their place," he said.
"Once the first stages are out of the way, we're quickly going to see what position Froome's in, what position I'm in, and what position Thomas is in, and little by little the outlook will be clearer. In this moment in time, even as the last champion of the Tour, I can't go to the team and tell them I'm the only leader, because, as I said, I understand there's Froome and Thomas and I understand the position of the team.
"At the moment, it's a question of having cold blood, focusing on training, trying to do things as well as possible, get to the Tour and then things will fall into place."