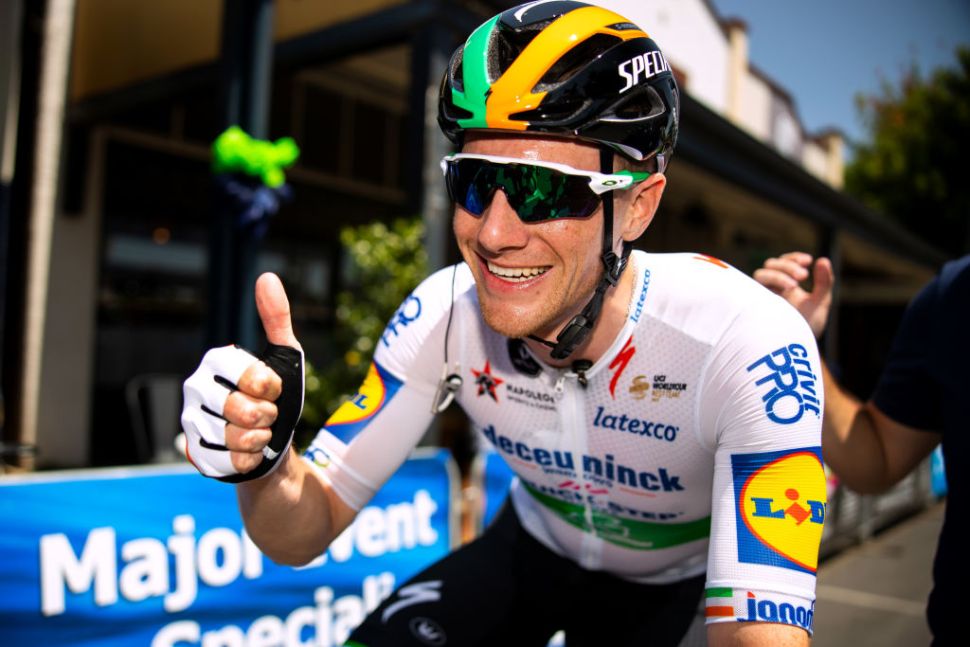 Deceuninck-Quick-Step will lose again their best sprinter as Sam Bennett will not renew with Lefevere's team.
Patrick Lefevere announced this in a recent interview before the start of the second Giro  d'Italia stage.
The Irish sprinter is currently on great shape, but the financial demands from the Bennett side are too big for Deceuninck-Quick-Step, says Lefevere.
"He (Bennett) doesn't want to leave, but I don't have as much money as certain other people. Whether it is purely a matter of money? You should ask him. That's what his manager might want that.
"At a certain point I can no longer be convinced, then I press the button. The fact that these types of riders leave is life. As pros they have to earn as much money as possible. But look at the sprinters who left us. Some riders return to our team on foot."
Lefevere already announced that João Almeida will also leave the team at the end of the season.
"Nobody should believe me, but I really don't care whether I win the Giro with a Belgian or a Portuguese. Anyone who knows me knows that the jersey of the team is important to me, not the flag or the country.
"The contract situation is also very different: Remco Evenepoel has signed for five years, João Almeida will leave our team next year. His manager has shown relatively little respect in the negotiations."