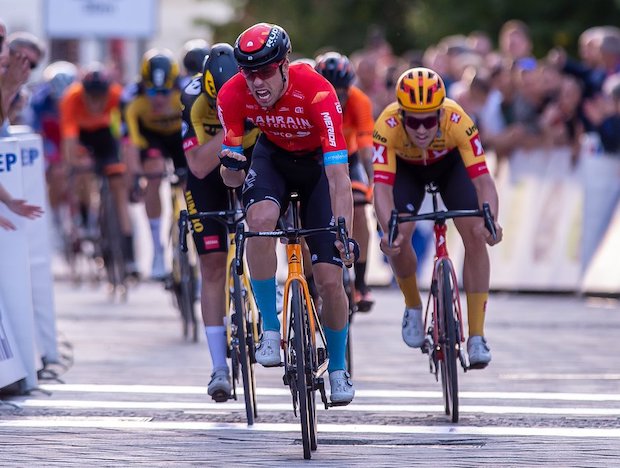 Phil Bauhaus secured his seventh stage of the season on the opening and longest stage of Cro Race.
The 237-kilometre long stage from Osijek to Varaždin was mainly flat, and while the plains opened the opportunity for crosswinds and split in the peloton, it inevitably came down to a bunch sprint.
Bauhaus launched his sprint early, showing great power to take the win and move into the leader and points jersey going into stage 2.
"I am delighted with today's racing. We are here with the riders, who are mainly climbers, and they helped me a lot", said Bauhaus. "At the final, I was on my own, but they brought me in a good position at the last corner from where I could see the finish, and I went first. I like racing in Croatia. I won my first stage, and I'm looking forward to the next stages."