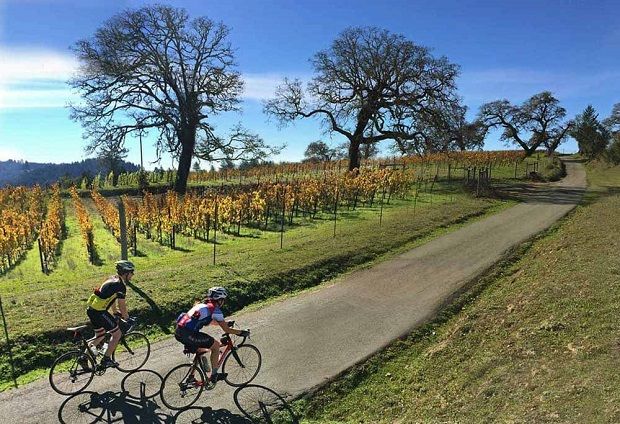 If you don't see any connection between cycling and dating, then you've been missing out on the fun things in life. If you're looking to get more active and go from single to in a relationship, then the perfect season to do this is autumn. During autumn, both cycling and online dating are better.
The reason for this is simple. It's getting colder outside. The weather is still nice, but not too hot. It's the perfect time to ride your bike and get active without dying of heatstroke. And it's also the best time to snuggle inside with some hot cocoa or pumpkin spiced latte with your significant other and watch movies and spend some quality time together.
Cycling – one of the fun autumn activities that connect people
There are a couple of fun outdoor activities you can do during autumn. You can go apple picking in orchards, visit places that are much cheaper since it's not the prime season for traveling, go to concerts and events, and, of course, go on long, fun bike rides.
Sure, there are many other things you can do, and even these in our small list above can be done alone. But the best part about all of them is that you can try them with a partner.
Cycling is fun as it is, but when you have a partner or go with friends, it becomes a lot more fun. It can be a social activity that connects people. And not only this but you are scientifically proven to go for longer rides and enjoy it more in the company of someone special. So you get more health benefits out of it as well.
Autumn is a time for love
It's been proven that during autumn, more people go on online dating websites trying to find singles to date. People get a bit lonelier in this season and are preparing for the worst season to be single – winter. Since the only way to make sure that you won't be single for the holidays is to start early, autumn is the dating season.
If you make an account on an online dating website during the fall, you will see that there are many other singles just like you who are searching for love and long-term relationships, as well as something easy and fun to get them through the holidays.
You can find singles nearby on online dating websites and can begin dating right away, going together on fun date activities – yes, even cycling.
Cycling – chatting online topic
As soon as you've made an account on online dating websites, you can go straight for the topic that interests you – cycling. You can find like-minded people who are trying to be healthier and enjoy being out in nature, keeping active.
You can even use the power of technology and give virtual cycling a try while you are chatting online with potential mates. This way, you can figure out if the person you are chatting to would make a good cycling partner in real life.
Cycling dating: main tips for singles
It should be clear by now that cycling and dating make a good pair and that autumn is the perfect season to find singles to start a relationship with. The main tips for singles looking to try cycling dating are these:
Make sure that the person you are chatting to is genuinely interested in cycling
State your intentions clearly and tell other singles if you're looking for something serious or casual
Cycling on the first date can be an amazing choice if both parties agree
Pick someone who matches your activity level and has the same interests you do
Spend more moments doing what makes you happy
Make each day count