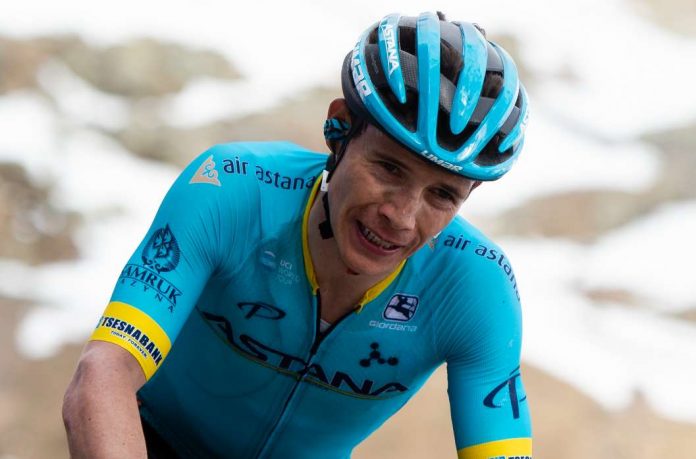 Astana Qazaqstan has terminated Miguel Angel Lopez's contract after additional evidence is said to have surfaced regarding a doping investigation into the controversial Spanish doctor Marco Maynar.
Astana suspended the Colombian in July for his alleged involvement in the Maynar case, but later lifted that suspension because there was 'no evidence'. Lopez then raced in the Vuelta a Espana for the Kazakh team and finished in fourth place.
Now the team has come across new evidence. "We have discovered new elements that indicate a connection between Miguel Angel Lopez and doctor Marcos Maynar," they say in a press release. "The team therefore had no choice but to terminate the contract."
Lopez himself vehemently denies that he is involved in Maynar's dubious practices.
"There is no active investigation at this time," he wrote last month. "My lawyers will take the necessary legal action if necessary."
A special department of the Spanish Guardia Civil is currently investigating the practices of the controversial doctor Marco Maynar Mariño. Miguel Angel Lopez is not the only known name associated with Maynar. Former cyclist and team manager Vicente Belda is an important suspect, as are his son and Ruben Bernal, former cyclists Angel Vazquez and Luis Vicente Otín and the team manager of the Portuguese Continental team Glassdrive-Q8-Anicolor, Rubén Tiago Alves Pereira.
Belda is one of the suspects in the so-called ILEX operation, an investigation into a criminal organisation based in the Spanish province of Caceres. This organisation is said to be involved in the illegal manufacture and distribution of medicines within and outside Spanish borders, but also in the trade of prohibited substances within sport.
The controversial doctor Marcos Maynar, who has become discredited for alleged crimes of drug trafficking and money laundering, is the main linchpin in the web.
The Spanish daily ABC reports that the 'new elements' that Astana speaks of are documents from the Guardia Civil. These documents show that Lopez was administered menotropin before the start of the Giro in Hungary. Menotropin (also called human menopausal gonadotropin or hMG) is a hormonally active medication for the treatment of fertility disturbances. It can have a performance-enhancing effect, but in the case of Lopez, it would have been the cause of his early retirement from the Giro.
The Colombian abandoned on day four due to a hip injury, both he and the team said at the time, but the doping investigation allegedly stated that Lopez would have suffered an inflammation in the leg. This inflammation would be the result of an injection of montropin. The documents from the Guarda Civil would prove that the menotropin was sent by Maynar from the University of Extremadura to Hungary, where the Giro d'Italia started in 2022. According to the documents, the drug was received there by Vicente Belda García, Astana masseur and son of Vincente Belda, one of the main suspects in the Maynar case. Both Beldas have been called to testify on January 16.