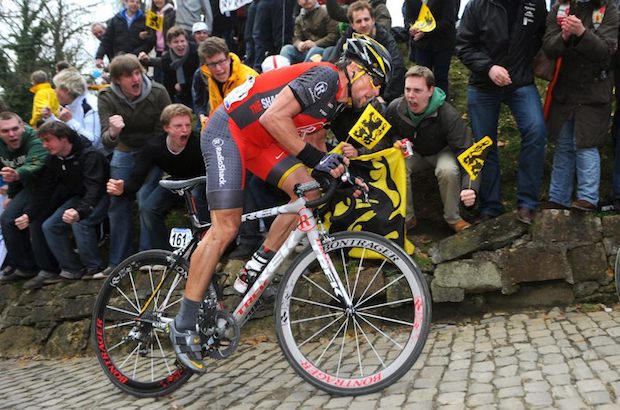 Lance Armstrong will be invited guest at 2018 Tour of Flanders, organizer Wouter Vandenhaute confirmed.
Armstrong will be an official guest of the race as well as the keynote speaker at the inaugural event of the "Tour of Flanders Business Academy".
"Lance Armstrong is and remains a great champion. I have felt for many years now that he was above all punished for his arrogance," Vandenhaute said.
"I met Lance Armstrong in Washington last October and found him to be a chastened man who has made peace with his fate. Of course, we in the cycling sport need to continue making every effort to combat doping, but we also need to come to terms with our past. I think it's good that we continue to honour champions like Laurent Jalabert and Richard Virenque, so why shouldn't we welcome Lance Armstrong and Jan Ullrich back into our big cycling family as well?"
"With the 'Tour of Flanders Business Academy', we aim to invite a top-class speaker to Flanders each year. This can be someone from the world of cycling, but could just as easily be a representative of another sport or another aspect of our society," Vandenhaute said. "The very first speaker we have invited is Lance Armstrong. Lance Armstrong is delighted to be visiting Flanders to tell his story and experience his favourite one-day race live. To him, this will also be a return to cycling and, as far as I am concerned, he is very welcome!"