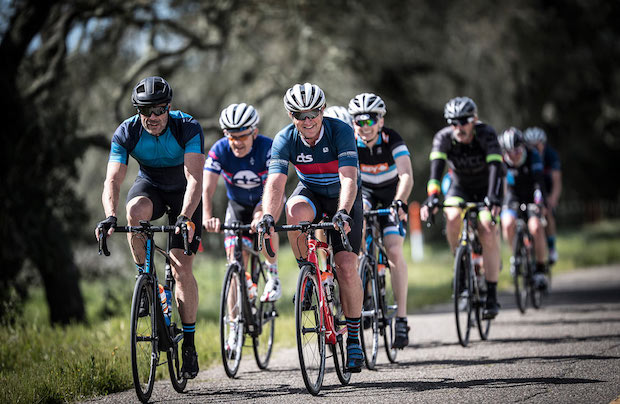 We're still a few months away from the 2023 British Columbia cycling season, but that doesn't stop us from looking ahead to next year's itinerary and planning our individual schedules around the season's biggest race dates.
Yes, whilst The Blu Moose Gravel race might not carry the same gravitas as the Tour de France, it's still an important part of the British Columbian cycling calendar, and who knows, future cycling stars could be riding across the gravel circuits of Golden in the Canadian Rockies next June.
Applewood Valley GranFondo offers a good early-season test
Also taking place in June, the Applewood Valley GranFondo from Langley Township is one of the main highlights of the British Columbian cycling season. This event has four different races, with riders competing on road over distances of 20, 50, 85, and 120km.
TEAMS 🚴🏼‍♀️🚴🏼🚴🏻‍♂️ Text your cycling buddies and tell them to sign up with you! Cycling is so much more fun with friends!

Routes, registration & more at the link in our bio! pic.twitter.com/PqkJIaGqQ3

— Applewood Valley GranFondo (@ValleyGranFondo) March 9, 2022
The 2023 race is being held on June 11th, and is just over two weeks ahead of the Canadian Road Championships. Events like the Canadian Road Championships are more likely to create a hype and be covered by British Columbia betting sites, but for cycling lovers every tiny road counts and Applewood Valley GranFondo is a big event for the local community as any other national and international events will have far more cycling betting markets to bet on than the local events.
The most popular cycling betting markets cover the winning rider, and then have further markets like to finish in the top 3, top 5, or top 10. In cycling's grand tours like the Tour de France, Giro d'Italia, and Vuelta a España, it is also possible to bet on the winning team, and who wins which individual classification, such as the points jersey, mountains jersey, and young rider. In the sort of cycling events taking place in British Columbia, there will probably only be markets available on who wins each race.
A head for heights is needed with the main GranFondo Whistler race
Moving on, and further dates for the diary next year include RBC GranFondo Whistler, which is being held in Vancouver on September 9th, 2023. This event has three different road races taking place. There are to be two events held over 55 km and 125 km. And there is also a longer event of 155 miles, which has gradients of 3,100 meters to challenge the competitors.
Spectacular scenery from the unforgiving gravel tracks
The British Columbian cycling season is not just about road races though. Other popular events such as the pre-mentioned Blu Moose Gravel, sees riders racing over the gravel tracks of the Kicking Horse Mountain Resort.
This event sees riders cover distances of 100, 200, and 300 km. It offers a different and unique challenge to its competitors and is a totally self-sufficient race where the riders need to be able to take care of their own bikes if things go wrong.
The gravel tracks offer a completely different challenge from conventional road cycling races, and it's hard not to get drawn into the scenery of the spectacular Purcell Mountains. This race is more suited to the adrenaline junkie than the cycling purist, and again, it's not likely to get much traction with mainstream cycling betting websites.