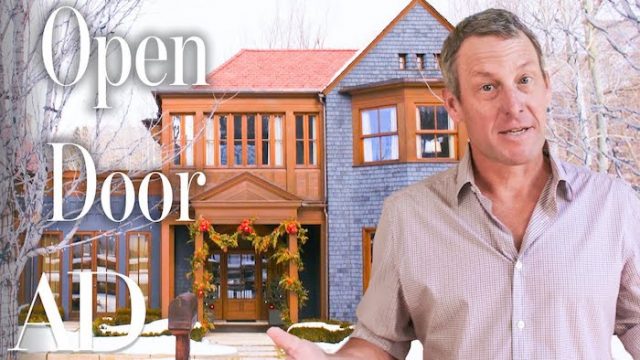 Lance Armstrong, his wife, Anna Hansen, and their large family moved to Aspen full-time last year, bringing with them a veritable museum's worth of contemporary art.
The house, which boasts 6,000 square feet and five bathrooms, belies its size from the outside.
"All of the homes in this part of Aspen are subsurface because the town is very strict about the design and the codes," Armstrong says.
"So, most of the square footage of this house is below us. The basement has four bedrooms, the media room, and the wine room." For the interior design, Armstrong turned to his longtime decorator Roy W. Materanek, who has designed nearly a dozen of the athlete's residences, going all the way back to 1996.