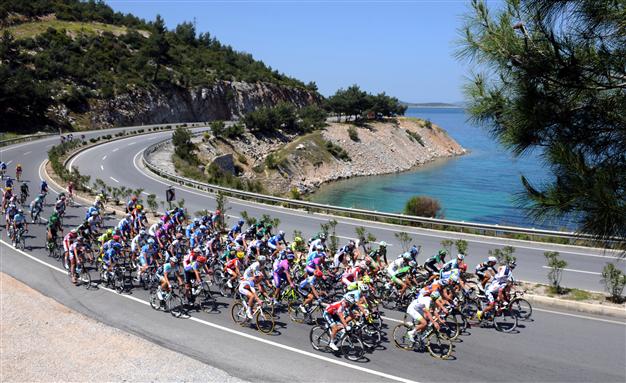 The Presidential Cycling Tour of Turkey is set to make its debut on the UCI WorldTour in April, but concerns over terrorism and a lack of team participation have the organisers asking the UCI to allow a postponement to the fall.
The stage race so far has only confirmed one WorldTour team for its race scheduled April 18 to 23.
"We can't have the race in August, but are pushing for October or November," the Turkish cycling federation told Turkey's DHA news agency.
Organisers had hoped the upgrade to the WorldTour would result in an increase in participation, particularly from WorldTour teams, of which only two participated in 2016. However the opposite is happening with teams either unwilling to take the risk or the result of too many races competing for a finite amount of teams.
DHA reported that the Tour of Turkey only counts one WorldTour team for its 2017 start list. Unlike the existing WorldTour events, all 18  WorldTour teams are not required to attend the new ones like the Tour of Turkey, RideLondon and the Tour of California.
Failure to secure the minimum participation could result in removal from the WorldTour calendar the following year.