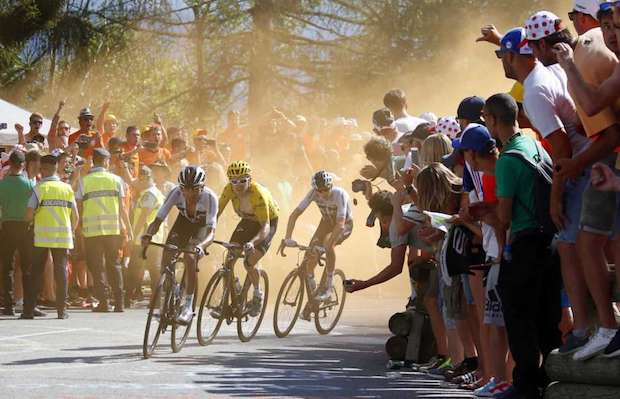 Tour de France race director Christian Prudhomme insists the race will not take place without spectators if it goes ahead.
Cycling's shutdown was extended until June due to the coronavirus pandemic, meaning the Criterium du Dauphine will be postponed, organisers announced. However, the Tour de France, due to start in Nice on 27 June, remains on schedule.
The Criterium was to have started in Clermont Ferrand on 31 May, while the only remaining key Tour de France warm-up race not yet postponed is the Tour de Suisse.
The Criterium is organised by Amoury Sports Organisation (ASO) who run the Tour de France.
"The priority is the health of the nation," insisted ASO president Christian Prudhomme. "For now the Tour de France dates remain the same. The most important word in the Tour de France is 'France'."
"The Tour de France is fervour, it's enthusiasm, it's smiles above all. We have to find those smiles."
"I only wish one thing – that the Tour de France will take place this summer. Not for the Tour de France, but if it does not take place, it would mean that the country is in a catastrophic situation."