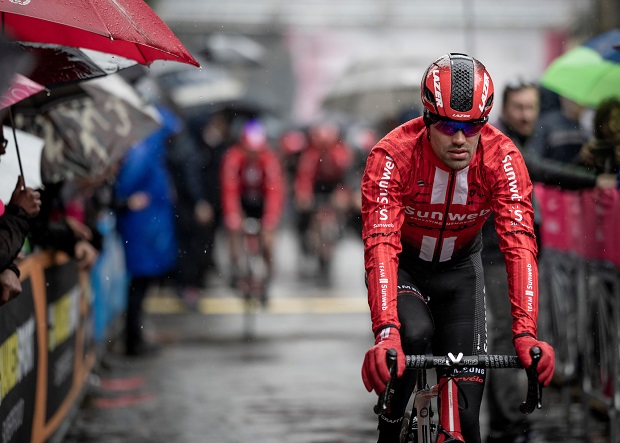 Team Sunweb have confirmed that Tom Dumoulin will not ride the Vuelta a España.
Dumoulin abandoned the Giro d'Italia following a crash that resulted with him getting a piece of debris embedded in his knee, and even after initial surgery it was revealed that the incident had caused damage to a tendon that required long-term rehabilitation.
Dumoulin is still not able to put his full weight on his knee due to tendon inflammation and damage to his knee cartilage, with Sunweb telling Dutch newspaper AD: "The focus is currently on recovery and the Vuelta comes too early."
It's increasingly possible he will not be in condition to compete at the World Championships in September on a demanding course in Yorkshire.
Dutch national coach Koos Moerenhout told local media Dumoulin is not a guaranteed selection, especially if he is not fully fit. Budding superstar Mathieu van der Poel is expected to lead the Dutch squad in the road race.
Dumoulin's coach Hendrik Werner said: "The most important thing is that his knee recovers completely again. Tom knows what to do to start a Grand Tour in top form. Furthermore, he also has the experience of racing a Grand Tour at the top of the leaderboard.
"He now knows what it is to be on the sidelines during the main period of the season. Just think how he will want revenge once his knee is 100 per cent in order again. And then he will be fresh at the start both physically and mentally."