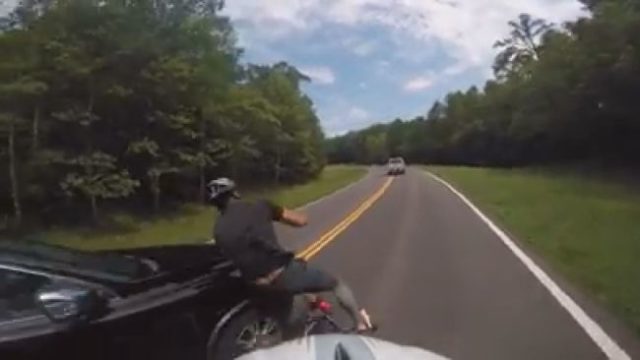 A video captured on a GoPro camera shows the moment when a car clips into a cyclist in a hit and run accident.
Greg Goodman said he recorded the video as he rode a bicycle alongside his friend Tyler Noe around on the Natchez Trace Parkway. The video shows a white truck passing the cyclists giving them plenty of room. A few seconds later, a black SUV hit Noe, throwing him to the ground.
According to the National Park Service, 58-year-old Marshall Grant Neely III was booked into the Williamson County Detention Center on Saturday night.
He was charged with reckless endangerment, leaving the scene of an accident, failure to immediately notify of an accident, and failure to render aid. He could also face federal charges.