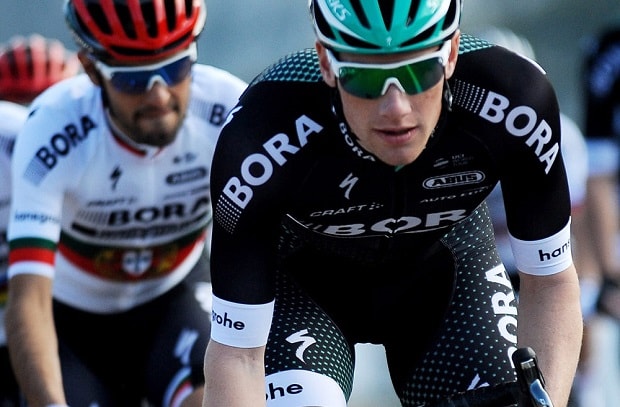 In his Giro d'Italia diary, Bora-hansgrohe's sprinter Sam Bennett has revealed that he has suffered a bout of sudden illness.
Bennett lost 3kg overnight, due to a stomach bug, after the opening stage and during the second stage 2 he couldn't eat at all.
"As my stage win drifted off into the sunset with the rest of the peloton, Jan [Barta] towed me along in his slipstream for the last 50km or so," he wrote in his Irish Independent diary. "Without him, I definitely wouldn't have finished today. Afterwards, I boarded the team bus, stumbled into the shower, got changed and fell asleep on the floor."
He slept 11 hours that evening and began Sunday's third stage hoping to fare better. He did, but voluntarily eased back towards the end to save strength and help his recovery. "Today was hard but it was much better than yesterday," he wrote after the stage. "My stomach is still a little bit upset but at least I can handle it now.
"[Yesterday I was] dizzy and unable to concentrate, I thought that I was going to die."