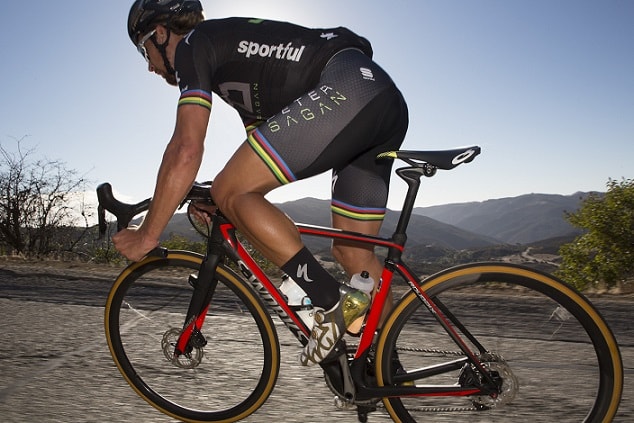 Peter Sagan says the dispute over disc brake use in the peloton needs to be settled with either everyone or no one using them.
"Why not? If we use them, the entire group needs to use them, not just one person", said Sagan. "Safety concern? No. No. By now, safety is not even a concern in cycling!"
The world champion has used a Specialized disc brake bike in training several times but has always switched to rim brakes for races.
"It's not Formula One if everyone has a 800 horsepower motor and one arrives with a 2000 horse power motor and uses that," he said. "You need to create a rule that's valid for everyone and see that it's applied."
The opposing forces in the debate are the riders' union, the CPA, and the bicycle industry. The CPA is pushing against their use, even more so following the recent incident with Team Sky's Owain Doull at the Abu Dhabi Tour. The riders voted with 40 percent saying they favoured prohibiting discs until additional safety measures could be introduced.
Riders fear that if 200 cyclists are using bikes with hot spinning rotors then someone could be seriously injured in a crash.