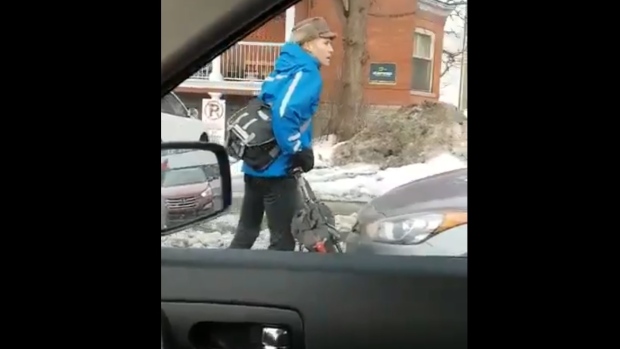 Ottawa police are investigating a video that appears to show a heated standoff between a cyclist and a car driver.
The video shows the car pushing up against the cyclist while the man uses his bike as a shield to hold his ground while shouting "no.". The 39-second video doesn't show what led up to the incident or what happened after.
WATCH: Apparent standoff between cyclist and driver in downtown Ottawa. Thanks to the listener who sent this in. #OttNews pic.twitter.com/2dgwNRgkYf

— Kristy Cameron (@CFRAKristy) 15 ianuarie 2017
"We don't condone this type of behaviour and we don't want people to engage in this type of behaviour," said Staff Sgt. Stephane Tracy of the Ottawa police to the CBC.
"All users of the roadway should be respectful and abide by the rules of the road…road safety is a priority for the Ottawa Police Service and I think these types of incidents shouldn't happen," he said. "People should not take matters into their own hands."