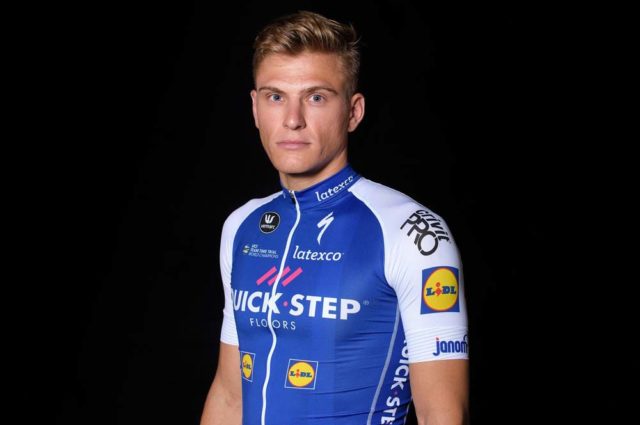 Quick-Step Floors Cycling Team launched today its new jersey, a predominantly blue one, although in a lighter tone than the one of 2016.
In addition to that, the sleeves are turning white, thus making the kit even much easier to get spotted in the peloton. Blue and white, the two colors that stirred emotions throughout time, were incorporated also in the 2003 kit, when the team managed by Patrick Lefevere made its debut on the big scene.
Produced by Vermarc Sport, the new jersey of Quick-Step Floors Cycling Team will be even more visible in the bunch from an aerial view, and will see the main sponsor take center stage on both front and back of the jersey, as well as on the side panels; Lidl will continue to feature on the sleeves, together with janom and crivit PRO, but will also be visible from the front, on the lower half.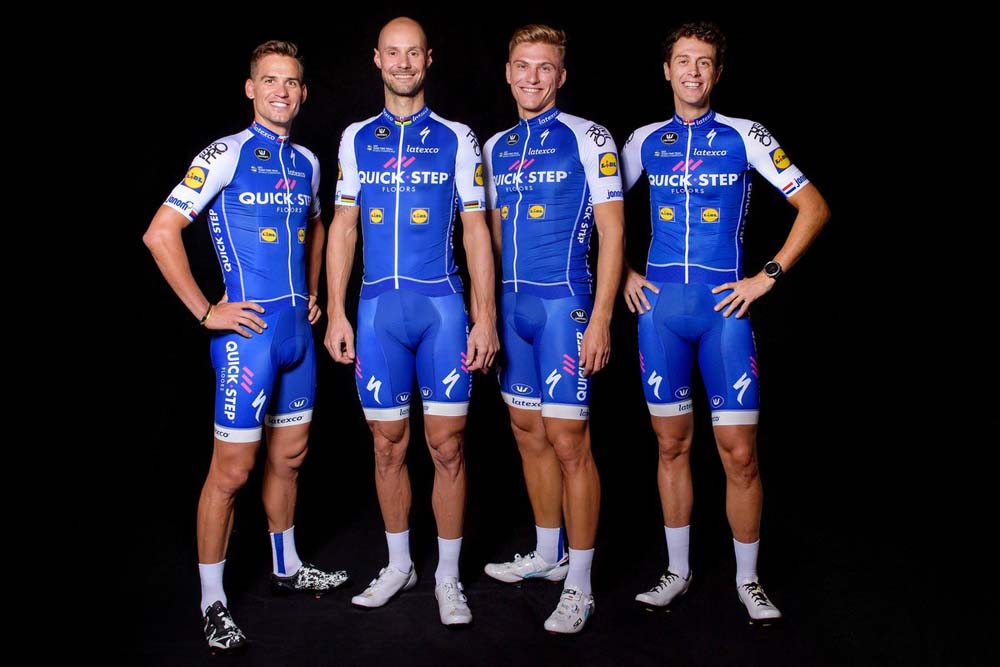 On the back, Peugeot, Specialized and Latexco  will be represented. Back to the front, right under the logo of Vermarc Sport, the jersey will be adorned with the UCI World TTT Champions logo, a reminder of the team's emphatic and record-breaking victory in October last season. Staying in tone with the jersey, also the shorts are also blue, with Quick-Step Floors, Lidl, Latexco and Specialized all present there.
For Tom Boonen, this will be the jersey he'll sport in his final pro season, and the 36-year-old Belgian shared his thoughts on the design of the kit: "I liked it straight away! It's a nice combination of retro and new style and it looks amazing and sharp. It's always important to have a good looking jersey. I'm already fond of it and it will be really great to race with it next year."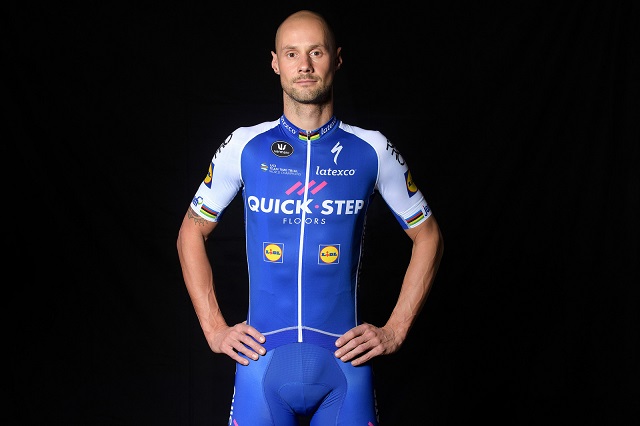 His feelings were echoed by Marcel Kittel, one of the most prolific riders of 2016, with 12 victories in his account: "It's a classy looking kit all around, with a fresh look that will make it easy to get recognized in the peloton. The white and blue combination is a nice one, not many teams are going with it. This jersey brings excitement and makes me even more eager to kick off 2017."