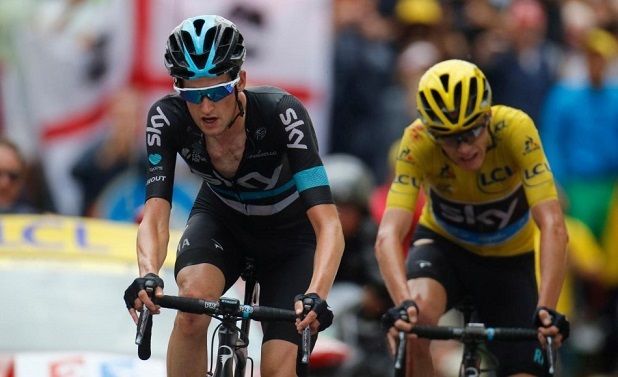 At the end of a testing few months Wout Poels is happy to 'feel like a rider again'. The upbeat Dutchman has struggled with a knee injury since Ruta del Sol in mid-February, but now he's back and hopes to make the team's Tour de France lineup. 
Poels' injury lay off came on the back of the finest season of his career. After winning Liege-Bastogne-Liege in April 2016 he played a crucial role in the final week of the Tour de France, helping Chris Froome to his third maillot jaune.
And he hopes he can be play the same role this year: "I'm still not sure if I'll go of course, but it was one of my big goals during rehab: to go to the Tour. That's why I've worked so hard, to be fit for it – otherwise I could have taken it a little easier!
"At one point I started to worry, but now everything is on track again and I feel confident that I can be good there again."
"I did a little bit of my own training up there but it was really nice to be back in the group," he added. "Just to work again, feeling like a normal rider, not just doing things to get better and fit again but just riding my bike. That was really nice.
"Normally I won't actually be needed until the last week and a half of the Tour. I don't have to be in top shape in the first week, like Chris (Froome).
"So I think we're well on schedule. The team has confidence and I feel good. I've been training normally for four weeks now and did an altitude camp with the team in Tenerife."
"I've been a key rider for the team in the last two years. Of course you're never sure of your spot but if things went well in the spring I never really had to worry about it."
"We've also spoken about the Vuelta a España. I think I can do well after three months out. I'll still be fresh. But first, I'm hopeful of riding alongside Chris at the Tour."