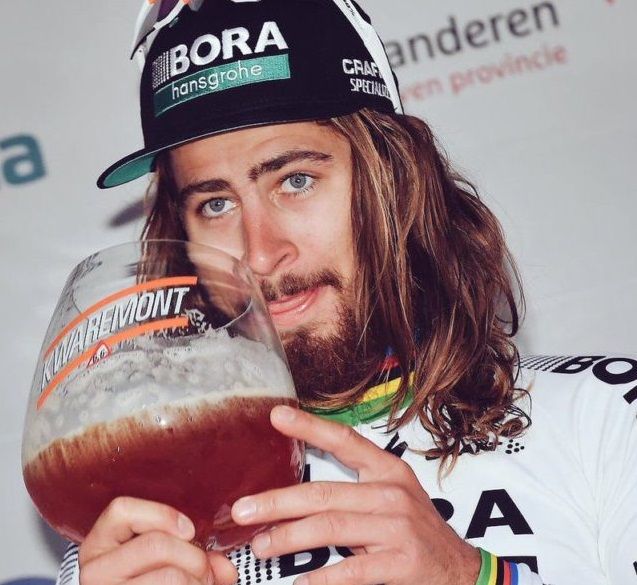 When it comes to Peter Sagan things are always entertaining and his new choice in ink is the same.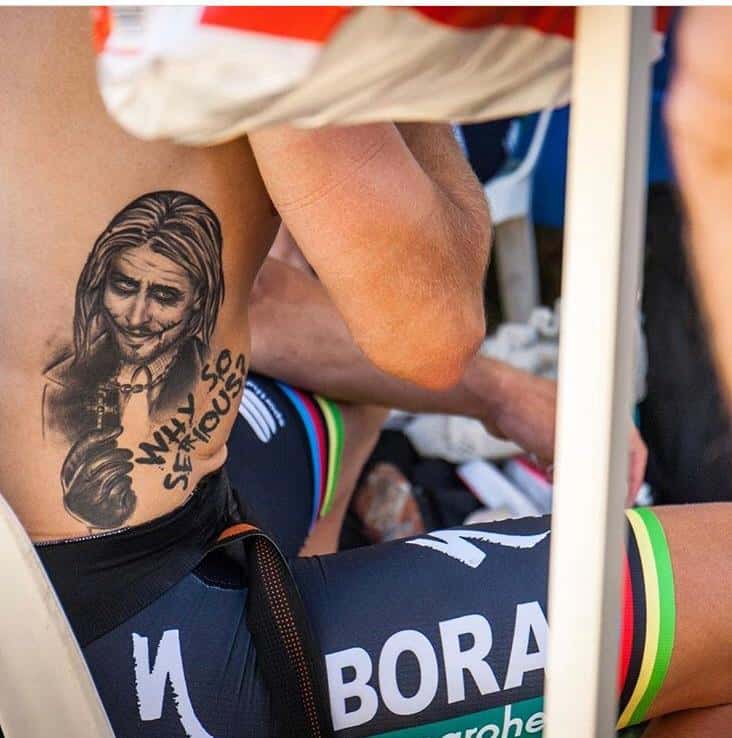 The Joker style "Why So Serious?" tattoos seem to be all the rage and Peter is now contributing with his self-portrait located on his right side.
"Why so serious? Everyone is always so serious, especially the journalists. You can also take life not so serious. You can have fun. When you lose the fun, then everything goes down", Sagan said.
"Everything changes in the race," Sagan said. "You can be normal in everyday life. When you are 5km from the finish, when you are there, you have to try. It is also some kind of job. After all of the energy, all of the work, the finish line is there. You come so close. You want to be the best."
"When I was nine years old, I started to ride bikes, and I figured out I have some talent for it," he said. "Now I just continue."